~ How to create a vintage swing wedding on a budget ~
When David and I got married we wanted to have a vintage wedding. I mistakenly picked up bride magazines, but found them filled with articles and advice for people with a minimum $10,000 budget. I had about $3,000. Not to mention the ad pages were filled with generic dresses which lacked inspiration and vintage appeal.
I searched the internet, and although I found lovely style ideas and vintage-esque ideas, I didn't find anything that would satiate my need for a stepped-back-in-time 1940s wedding. What follows is my information and research culled from 1940s McCalls, Home, and Women's Day magazine and Sears and Montgomery Wards catalogues. I found everything I needed to know such as style of gown, head piece and veil, grooms wear, style of bridesmaid dresses and accouterments. These can be the idea sources for you vintage living needs. In my search, I even found a handy dandy Pocket Size Guide for Brides from 1948.
There are some key points that will set your wedding apart and make it a classy, vintage affair. Not that other facets don't play a part, but if these are done correctly you can have a reasonably inexpensive wedding with the charm and feel of 1940:
Clothing & Hair
Flowers
Location
Entertainment
Decor and favors
Fashion: Clothing & Hair
The Wedding Gown
The wedding gown is the most important item. The bride wants to feel like a princess and should be the most beautiful woman in the room on her day. Although there are some designers that have borrowed from the past and have vintage lines and touches to their gown, if you're on a budget, these gowns are out of your price range. I have several recommendations for finding the perfect gown.
Ebay and Etsy are still wonderful places to shop for your wedding gown. There are usually NO returns so make sure you measure yourself (don't cheat) and ask a lot of questions of the vendors.
Thrift stores, second hand and estate sales are also a good choice, but you'd have to be pretty lucky to find one in your size. I found an amazing 1930s gown in cream silk with asymmetric lines and a matching bolero, but it was a tad too small and the silk had began to shred at the seams. I bought it anyway just in case I wanted to use it as a pattern.
Which bring me to my next choice. Have one made. There are many retro reissued patterns of vintage gowns, or you can scour ebay and antique stores for a real vintage pattern. Most lindy hop, swing and vintage scenes have a few seamstresses in their midst, but be generous. Hand made gowns are usually $200 on up.
Don't forget to ask relatives. Wedding dresses are one of the few items that are rarely thrown out or given away. Hit up your Great Aunt Bea, cousins and friends. You never know, your vintage dream dress may be in their closet.
I found my dream gown at an antique store. I walked into the shop it was love at first sight. My gown was trussed on an old dress dummy with a terrible eighty's hat at the neck, which covered the decolletage of the gown. When I lifted the hat, I knew it was for me. A gathered bustline, inverted V bodice, elegant braided staps, a-line skirt cut on the bias, all in an ivory satin, screamed elegant 1940's fashion.
I wanted to bring my sister with me to try it on. I was so afraid to leave the store, afraid that someone else would sneak in an buy it. I was in a tizzy. She met me as fast as she could and helped me into it, buttoning up the delicate satin covered buttons up the back. It fit like a dream and was only $95 dollars. We both knew it was THE ONE. I still needed a petticoat crinoline, to push out the skirt, but I knew I could find one of those second hand at a thrift store, (and I did for a mere $10).
Veil
Sometimes you find vintage gowns with a matching veil, but not usually. What I found in my research was that 30s and 40s wedding often had a tiara or crown headpiece with the veil attached. Most of the ones in the vintage catalogs and antique pictures were pearly or done in millinery flowers. Again, all the same shopping locations apply. I found mine at a thrift store for ten dollars, but it had a short netted veil like you would see on hats. I pulled that off and sewed the tulle veil to it.
Hair
Some gals are great a doing their own hair. I did my own, but it was an added stress. If you're on a tight budget by all means do your hair yourself. There are wonderful How-To books out there which can help, but start practicing early. I advice you set aside money to have someone do your hair.
Bridesmaids
Once you have taken care of yourself, you must decide what to adorn your dearest girlfriends in. There are a few options here as well. If you want to keep the gals in authentic garb, pick a neutral color and ask each girl to find a vintage gown of that color. Bridesmaid dresses were traditionally long, but this may not be practical for the vintage clan who swing dances. There are also wonderful reproduction sites that offer reasonable copies.
Your other option is to have them made, sewn from a vintage pattern. This is the option I chose. Fortunately, my mother and I sew. We found beautiful aubergine satin and made simple bias cut dresses that would look lovely in the wedding, and also swing on the dance floor.
Menswear
My husband was (is) in the Navy and although I wanted him to wear his adorable dress blues, he insisted on a vintage tuxedo. And I'm glad he did. He looked every bit the 1940s movie star when I walked toward him down the aisle. For his groomsmen, he spent months looking for authentic 1940s tuxedos. Because black tux jackets and trousers are abundant in thrift stores and church bazaars, he was able to find matching combinations for all of his groomsmen.
If you don't have the vintage eye, or gobs of time to comb second hand shops and antique malls, you can again try ebay or etsy. But the simple solution is to ask the fellas to wear plain double-breasted tuxedos with white tie instead of black (and NO funky colors, nothing say MODERN wedding like men in colorful ties and pocket squares). Avoid satin lapels and try to find a tuxedo rental that has plain or grosgrain (fabric characterized by its ribbed appearance. In grosgrain, the weft is heavier than the warp, creating ribbing, or a corded look). Classic tails are nice, but unfortunately newer rental tuxes make the men look like waiters. Do not let the men wear shiny tux shoes either. Encourage them to wear a plain-toe smooth leather shoe.
Encourage the fellas to wear their hair slicked back with gel or the entire contents of a can of Aqua Net ought to do it. 40s hair for men often sported a side part with a slight wave or mini pomp in front.
Flowers
1940s bouquets were smaller and usually consisted of white, cream or eggshell colored flowers and greens. This is a lovely article, if you want some in-depth information about bouquets. I found a florist who did my bouquet and boutonniere with magnolias. Below is a list of popular 1930s and 1940s flowers:
calla lilies
roses
gardenias
stephanotis
Location
The wedding ceremony and reception locations should compliment your fabulous wardrobe. Outdoor wedding are always classy and cost effective and can be beautiful at the right time of the year. In the absence of a home wedding, (which was a popular choice in the 1940s), a public park would be a lovely choice. Most parks will have to be reserved at least a year in advance. Some parks require special permits for groups, alcohol and amplified music. Make sure to check city ordinances for a successful event.
An alternative to an outdoor wedding would be a vintage hotel built in the 1920s, 1930s or 1940s. Friends of mind found an authentic olf ballroom in a charming antiquated hotel which was reasonably priced and perfect for their small wedding and reception.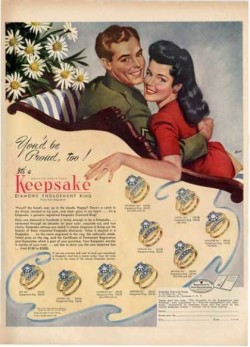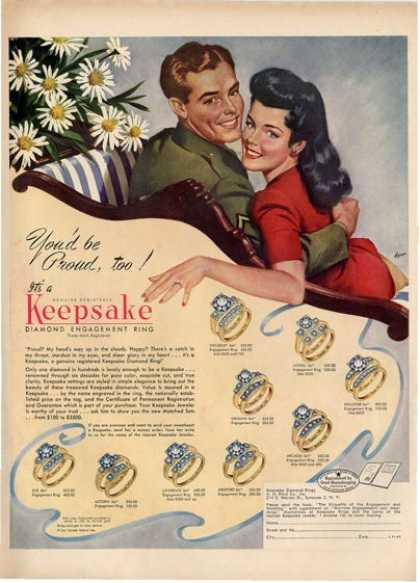 Don't forget the classic church wedding. If you don't belong to a church, finding a church to suit your needs might be challenging. Non-member wedding fees can be twice to four times as much. Plus, many churches require pre-marriage counseling at an added expense.
You might also consider you favorite dance hall or club for the reception. They can be accommodating if you plan a daytime event that will not interfere with their regular nighttime business. We worked out a deal for the rental and clean-up and purchased a set amount of alcohol ahead of time with drink tickets distributed to the guest. After the guests went through their drink tickets they were asked to buy their own. Another cost-effective measure. We chose this option (more about that in the Decor section).
You can also check with your local swing dance venue. I know many jitterbug couples who said their I Dos under the roof of their local dance studio.
With any of these options you will need to decide what type of food service you would like sit-down, buffet, light appetizer, the wedding cake. There are some wonderful resources for vintage cocktails, appetizers and meals to add to the ambiance of your wedding.
Entertainment
What's a wedding without entertainment and since you're planning a vintage themed wedding you'll want to provide era perfect music. Start out by pricing your favorite swing bands. If you're in the swing dance or vintage scene, chances are you know these guys. They often have special pricing for weddings. If your first choice is out of your budget, try independent college groups: Jazz Bands or quartets. And don't rule out the retirement community. It is filled with wonderful musicians who have been playing big band longer than you've been listening to it. They are perfect for weddings and usually affordable.
If a live band is not in your budget at all, make sure you get an excellent disc jockey. I recommend staying away from Wedding DJs, they usually have a few standard swing songs, but they'll end up playing the Chicken Dance and the Macarena and that's NOT what you want at your vintage wedding. Create a play-list of your favorite songs with room for requests. Go to your local dance scene deejays and ask them how much they would charge for deejaying your wedding, but don't take advantage, make sure to offer them a reasonable rate for their time and expertise.
Decor
After you've coordinated clothing, flowers location, and entertainment, there are a few subtle touches that will add class and atmosphere. Make sure guests KNOW it's a vintage wedding and encourage them to join in with vintage attire.
Look for a vintage cake topper (again, online stores and antique malls). Choose vintage wedding bands in platinum or white gold (more popular for that era). We found a beautiful set at an antique store for $500 for me in platinum with a 1932 date engraved inside.
Offer guests retro designed programs of reception events as they enter the door. For our wedding as you entered the club you were transported back to a 1940s jam join with live music, clinking glasses and cigarette girls. We worked with the club management who let us on the premises after they closed the night before. So, at 2:00am, my mom, sister, aunts and friends, turned a regular bar into a classy 40's dinner club with white tablecloths and candles  at each table.  Here is a list of items to help you on your way to being creative:
Hand out sewing kits with the bride & groom name and date
CDs with a mix of your favorite swing dance music
Sets of vintage postcards tied with rick-rack ribbon
Candy cigarettes and gum or candy cigars
Photo booth where they can take a 40s mugshot (email to them later)
Stripey Jitterbug socks (all jits where stripey socks)
Little inexpensive things will add up and make your wedding especially vintage. Be creative, be yourself and give yourself lots of time to organize and research all aspects of your event. When working with a tight budget it is important to give yourself at least a year to prep. I suggest making a dream binder of ideas to help keep track of your planning.
As you can see, it's possible to have a beautiful, unique wedding that keeps with your vintage lifestyle and thank the heavens that your wedding will not be followed by a wartime goodbye kiss.
::
Have I missed something? Do you have any suggestions or things that worked for your wedding. I'd love to hear about your experience and ideas!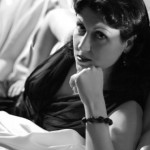 Tam Francis is writer, blogger, swing dance teacher, avid vintage collector, and seamstress. She  shares her love of this genre through her novels, blog, and short stories. She enjoys hearing from you, sharing ideas, forging friendships, and exchanging guest blogs. For all the Girl in the Jitterbug Dress news, give-aways, events, and excitement, make sure to join her list and like her FB page! Join my list ~ Facebook page