~ How to get Dealer Deals at the Auction: Home Vintage ~
by Tam Francis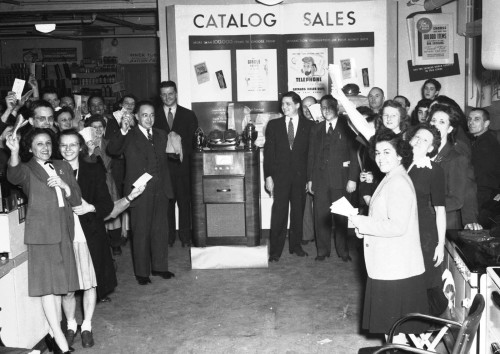 You got the dance lessons, you're a great jitterbug. You've got the duds, the hair, the accessories, now you need to surround yourself at home with your favorite era antiques. On of the best ways to find good deals, besides (yard sailing), is to go to an auction, but there are a few things you need to know.
How to Find an Auction
Auctions can be fun, productive and cost effective, or they can be nightmares. You can find local auctions advertised in your local paper, craigslist or online. I subscribe to a couple auctions which send me updates when they're going to have one and when the preview you is. What's a preview you ask. Sometimes a day or two before the auction (sometimes hours before), there is a preview period when you can come in and inspect all the items going on auction, up close. I highly recommend this. Auction get crowded and its often hard to get a good look. Plus, you want to look for flaws and damage in any piece you buy since there are NO returns in auctions. Don't be afraid to pull out the drawers, ask to plug in lamps, look for hairline cracks and re-glued and mended give-aways. Some auctions have note cards with auction item numbers, but most do not. I recommend taking notes and even snapping picture of items you're interested in.
How to Register
So, you've spied the beautiful art deco dining room set with matching buffet and china cabinet and decide to you want it and will bid on it. Before they give you a number card or paddle you need to register. Auctions usually ask for a $100 to $200 dollar deposit in cash or credit. Nowadays most places only take credit. If you don't buy anything you get your deposit back. Be aware some auctions charge a bidding fee usually between $10-$20 dollars which is non-refundable even if you don't buy anything.

How to Bid
Once you've got your paddle or number, find a seat. I've never been to an auction under four hours, so you'll want to get comfy. I usually bring a book to read as well, but that's me. When your item comes up, hold up your number so the auctioneer can see it. It's nothing like movies where the comic character scratches their nose and ends up with an unbelievably expensive item. Bidding is very competitive though and it's easy to get caught up in the excitement and pay more than you were intending to spend. I suggest setting a limit in your head. Tell yourself you will NOT go beyond that price even if it is only ten dollars more, ten becomes twenty, and thirty and you end up blowing your house budget on one room.
Proxy Bidding
What do you do if you've already been there for four hours and your item hasn't come up and you've got to be at your swing dance rehearsal? Proxy bidding. Here's how it works:
Check in at the front desk and let them know you need to leave an absentee bid
They will ask you for a starting bid and a high bid
They will open at your low bid and bid against other buyers at the increment the auctioneer is raising it by
You will be notified by telephone
There are pick-up days and times to retrieve your prized win
After the Auction
If it's your first auction you've got a little surprise when you go to pay for your item, a buyers premium. Auction houses add a 5% to 10% charge on top of what your bid was, as well as local tax. Don't forget to keep this in mind when fixing your high-bid price in your head. Most companies have a day or two after the auction when you can come can claim your loot (ask dave about this). Large companies often have delivery options for a fee. If you bought or planned on buying large furniture items I suggest you arrange pick-up with friends and buddies BEFORE you even bid.
And Just so You Know
Most auctions are filled with dealers. Sometimes you can outbid them, they need to buy items lower-priced, but many times they have a large budget and are very aggressive and sneaky buyers. Auction houses cater to dealers since they are the bread and butter of their business and I've seen auctioneers ignore unknowns or pretend not to see their paddles, but most of the time, its a fun, albiet frenzied experience.
Leave the kids at home. Most auctions don't welcome kids. Even though my kids are well-trained and used to being around antiques and art and are good at not touching, trust me, they will be bored and drive you nuts. They might even distract you enough that you miss your chance to nab the object you wanted.
Bring snacks. Some auction places have breaks and snacks, but most do not. I've even been to auctions who had snack for sale, but sold out. Pack for a day trip and think of it as an adventure.
Enjoy your auction purchase and revel in the vintage world you've created.
::
Got any good auction stories, any fave pieces you bought at auction? Have you gotten in bidding wars at auctions? What's your favorite part of the auction process?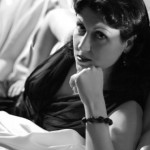 Tam Francis is writer, blogger, swing dance teacher, avid vintage collector, and seamstress. She  shares her love of this genre through her novels, blog, and short stories. She enjoys hearing from you, sharing ideas, forging friendships, and exchanging guest blogs. For all the Girl in the Jitterbug Dress news, give-aways, events, and excitement, make sure to join her list and like her FB page! Join my list ~ Facebook page