~ The All-Girl Filling Station's Last Reunion: Book Review ~
by Tam Francis
Anyone who knows me, and even those who just met me, can tell I like the 1940s; I almost always dress vintage. Sometimes they're an era off, but since I like the 1920s through 1950s its an easy in to a conversation. So while recently playing secretary (temping in a law office as an executive admin assistant), I was telling a gal about my book The Girl in the Jitterbug Dress and she said, "Oh, well, that sounds a lot like the book I'm reading, you might like it." She promptly brought it in the next day for me to read: The All-Girl Filling Station's Last Reunion.
SYNOPSIS
The The All-Girl Filling Station's Last Reunion by Fannie Flagg  (New York: Random House 2013), author of Fried Green Tomatoes, is a duel plot novel set in present day Alabama and 1940s Pulaski, Wisconsin (and a few other places). We meet Sookie Poole in her lakeside Alabama home as she has recently become an empty-nester, but still has her hands full with her eccentric overbearing mother. When a mysterious letter arrives it throws everything she every thought about herself into chaos and sharp relief. We follow her struggle with self-doubt, self-identity and what it means to be family. Sookie is sweet, accommodating, and self-depricatingly funny. Just five pages in, Flagg had me laughing and commiserating with Sookie when describing her daughter's weddings:
FAVE FILLING STATION QUOTES
"Dee Dee had insisted on having an authentic Old South Gone with the Wind wedding, complete with a Scarlett O'Hara dress, large hoop skirt and all, and at the last minute, she had to be driven to the church standing up in the back of a small moving van…And Ce Ce, Le Le's twin sister, that last girl to marry, had carried her ten-pound Persian cat, Peek-a-Boo, down the aisle instead of a wedding bouquet, and the groom's German shepherd, dressed in a tux, had served as the best man. And if that wasn't bad enough, someone's turtle was the ring bearer…"
As lovable as Sookie is in All-Girl Filling Station, I really fell in love with Fritzi, the first generation Polish-American gal, who's spunk, personality and antics had me laughing and crying in equal measure. Flagg created an irresistible  character and an intimate look at Polish immigrants, with Fritzi, her parents, sisters and hunky brother, hints of accordion music, food, culture and lifestyle.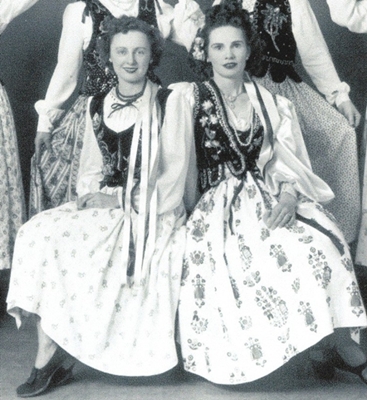 "But at the Jurdabralinski house, Fritzi was the main attraction for both the boys and girls. She had just graduated from high school, and her in her senior year, she had been voted most populate, best dancer, most athletic, biggest cutup, and most likely to succeed…If she wasn't swimming, she was bowling or skating all night at the Rainbow Skating Rink or running up and down the roads to see how fast some car would go."
OVERALL
Flagg deftly balances the two stories in The All-Girl Filling Station's Last Reunion, and although readers can guess how they're connected she throws in wonderful little plot twists as gifts for the reader. Of course, I wouldn't be reviewing this book if it didn't have a wonderful  connection to the glorious 1940s. Any lover of the style and glamour of that era will not be disappointed with passages like:
"And when they walked into the Oriental Room, Fritzi was overwhelmed. She felt as if she had just stepped inside a movie set, and she half-expected to see Fred Astaire and Ginger Rogers at any minute. She had never seen anything so glamorous. "
Fritzi's a rug-cutting jitterubug from the start and I thank Flagg for letting me dance along with her.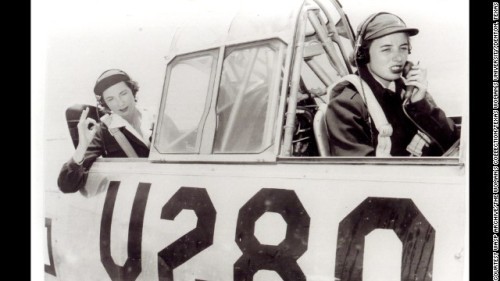 BONUS
The biggest surprise and delight was to find out about the WASPs (Women Airforce Service Pilots) of WWII. I had briefly heard them mentioned in WWII specials, but in War Time they were one of the best kept secrets of the WWII military. Flagg gives us a bunk next to these gals and takes us in the air with them. I was so intrigued I had to research more about these unsung heroes. That story line had me racing to read what would happen next in the book.
Don't be fooled by Flagg's short fast paced chapters,  she packs a lot of punch and emotion into every nuance of her characters and gives the reader a unique way to look at themsleves and the world. This book is a cinch for anyone who loves being immersed in the drama of WWII and the pomp and style of the deep south.
Vintage Enthusiast Rating:
Fashion: ♥♥♥
Music: ♥♥
Dance: ♥♥
::
Do you have any information about the WASPs or any other 1940s era books you'd like me to review. Send them my way. If you've read The All-Girl Filling Station's Last Reunion let me know what you thought.
Do you have a book set in the 20s, 30s, 40s or 50s, or seems to fit a vintage genre, I would like to do a book review of it. Contact me today!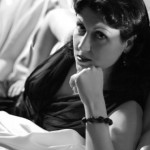 Tam Francis is a writer, blogger, swing dance teacher, avid vintage collector, and seamstress. She  shares her love of this genre through her novels, blog, and short stories. She enjoys hearing from you, sharing ideas, forging friendships, and exchanging guest blogs. For all the Girl in the Jitterbug Dress news, give-aways, events, and excitement, make sure to join her list and like her FB page! Join my list ~ Facebook page