What 1920s Gin Cocktails Should I Chose?
In celebration of my book signing for The Flapper Affair: A Time-travel, Murder-mystery, Paranormal Ghost Romance, I need to find a few gin cocktails of the prohibition era for my patrons. I scoured the internet looking for gin cocktails from the era. Even though there are swell drinks that use other liquors, to set the mood and turn the basement shop into a speakeasy for the afternoon, it has to be gin! Below are my picks, along with some fun history facts about the drinks. Won't you help me pick a few?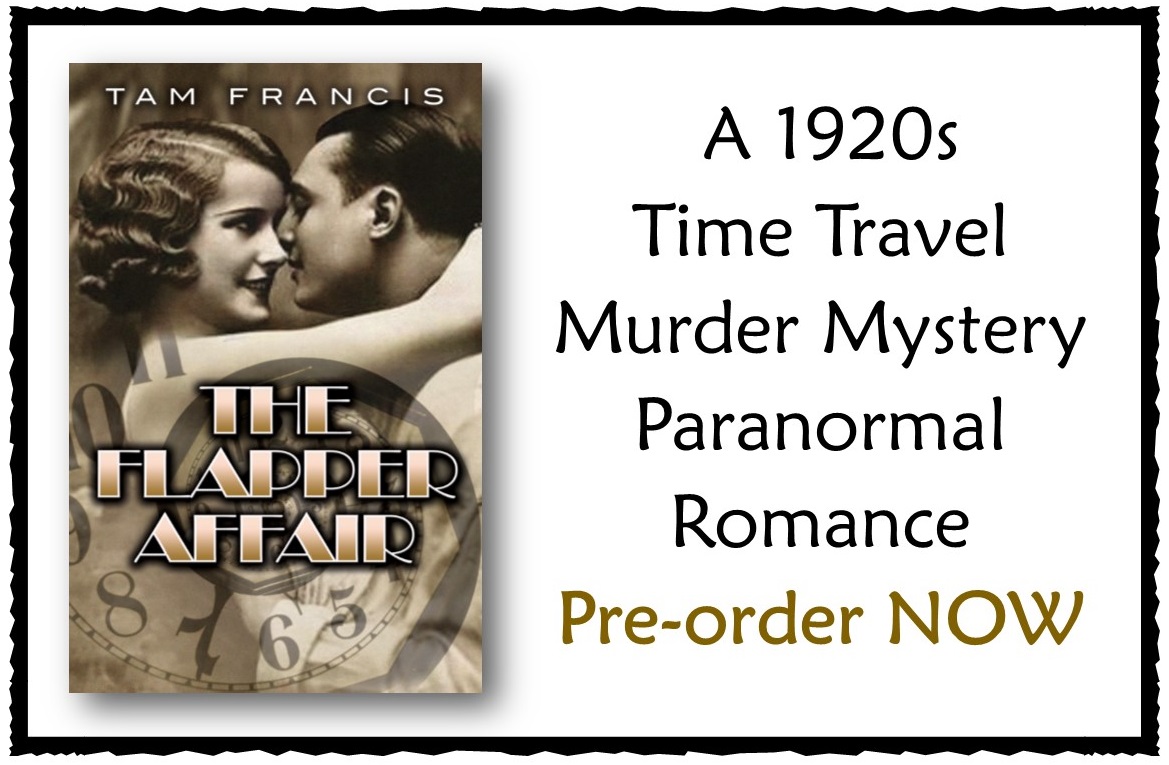 Hanky Panky
1/2 (1 1/2oz.) Italian Vermouth
1/2 (1 1/2oz) Dry Gin
2 dashes Fernet Branca
Shake in cocktail shaker with ice. Strain into a gin cocktail glass. Garnish by squeezing an orange peel over the top.
This gin cocktail hails from London and was created by Ada Coleman sometimes between the years of 1903-1925. A newspaper article dating from 1925 cites Coleman describing its christening: The late Charles Hawtrey… was one of the best judges of cocktails that I knew. Some years ago, when he was overworking, he used to come into the bar and say, "Coley, I am tired. Give me something with a bit of punch in it." It was for him that I spent hours experimenting until I had invented a new cocktail. The next time he came in, I told him I had a new drink for him. He sipped it, and, draining the glass, he said, "By Jove! That is the real hanky-panky!" And Hanky-Panky it has been called ever since.
I love the name of this drink. Growing up, my aunt had a hanky panky closet in her 1920s apartment house that my sister and I used to play in. The closet served both bedrooms and had a door on each side, making it possible for someone to enter another's bedroom without being detected. Of course, I love all the versions of The Hanky Panky song starting with the Tommy James and the Shondells, then Joan Jett, and ending with The Cramps version. My mom also used the expression "no hanky-panky" when telling us to behave, especially if boys were involved.
Clover Club Gin Cocktails
1.5 oz Gin
.5 oz Lemon Juice
.5 oz Raspberry Syrup
1 Egg White
or
2 pony Raspberry Syrup
2 jigger Dry Gin
1 jigger French Vermouth
White of 1 Egg
Fill large Bar glass full of fine Ice.Shake well. Strain into cocktail glass and serve. Another variation has it shaken for almost a minute to get a nice foam on the egg, and then add ice, shake a few more times, strain and serve. On a side note a jigger=1.5 oz. Pony=1 fluid oz.
Although this drink's incarnation pre-dates Prohibition, these gin cocktails enjoyed a popularity in speakeasies after thier reign at the club.  It is named for the select group of Philadelphia journalists who would patronize the Bellevue-Stratford hotel bar from 1882 until the 1920s, meeting once a month (eventually forming a club) to drink, eat, and discuss. Their motto was: Who enters here leaves care behind, leaves sorrow behind, leaves petty envies and jealousies behind.

The Last Word
One part gin
One part lime juice
One part green Chartreuse
One part maraschino liqueur
Shake all ingredients with ice. Strain. Pour in martini glass straight up.
Frank Fogarty, a successful vaudevillian and patron at the Detroit Athletic Club, is attributed as the creator of these gin cocktails and their introduction of this culinary gem into New York speakeasies. The drink's origins and popularity date from 1916-1933. The cocktail was already included on the Detroit Athletic Club's menu as early as 1916 for .35 cents a pop, making it the club's most expensive cocktail at the time.
The Southside Cocktail
2 oz gin
1 oz lime juice
4 sprigs mint, muddled, plus leaf for garnish
3/4 oz simple syrup (VARIATION for sweeter drink)
Splash of club soda (VARIATION for Southside Fizz–serve over ice in highball glass)
Splash of champagne (VARIATION for Southside Royale)
Combine all ingredients in shaker with ice. Shake. Strain and serve into glass.
There are several of The Southside's incarnations. The first and earliest dates back to the 1890s from the Southside  Sportsmen's Club in Long Island. The Southside Fizz was on known to have been on the menu. Later, Harry Craddock, author of The Savoy Cocktail Book, included the Southside Fizz with club soda in its list of ingredients.
Urban legend and gangster mystique purports Northside mobsters with access to more superior spirits, drank gin with ginger ale, while Southside mobsters used lemon juice and simple syrup to mask the harsh taste of the bathtub gin,thus giving rise to the creative gin cocktails of the speakeasies.
Another place from which the Southside is said to have originated is the 21 Club in New York City. The club, established by Jack Kreindler and Charlie Berns, was one of the great Speakeasies during Prohibition and was designed so that the bar and all of its alcohol could be quickly hidden via an intricate maze of levers and chutes should the police show up. The pair were never caught, and the club still exists today (and still serves up a mean Southside).

The Gin Rickey
2 oz  gin
Half of a lime squeezed and dropped in the glass
Sparkling mineral water
Dash of simple syrup (VARIATION)
Combine gin, lime and rind in a highball glass. Add ice, stir and top off with sparkling mineral water.
A recipe for the Rickey appears as early as 1903 in Daly's Bartenders' Encyclopedia, but seems to have derived its popular name from Colonel Joe Rickey, a Civil War colonel turned Washington lobbyist and D.C. bartender at Shoomaker's, who invented it in 1883 by adding a lime to his mornin's morning, a daily dose of Bourbon with a lump ice and sparkling mineral water.
When prohibition hit, the Bourbon was replaced with gin and called a Gin Rickey. F. Scott Fitzgerald mentions the Gin Rickey in The Great Gatsby and was a fan of the simple gin cocktails, believing that it was undetectable on the imbibers breath. The Gin Rickey is considered the official drink of our nation's capital.
French 75
1 oz gin
2 dashes simple syrup
.5 oz lemon juice
2 oz dry Champagne
Combine gin, syrup, and lemon juice in a cocktail shaker filled with ice. Shake vigorously and strain into a chilled champagne glass. Top up with Champagne. Stir gently.
The French 75 was first recorded in 1922 in Harry MacElhone's ABC of Mixing Cocktails.  Later that year, the recipe showed up again in Robert Vermeire's Cocktails: How to Mix Them, crediting the drink to MacElhone.  Though there are unsubstantiated reports that a WWI flyer of French and American decent, Gervais Raoul Lufbery, wanted something a bit stronger than Champagne and doctored his bubbly with cognac, sugar, and lime. The resulting drink, left him feeling like he was hit by a piece of war equipment known as the French 75mm field gun.
The French 75 continued its popularity long after prohibition was repealed as a jet-setter drink of the elite at the Stork Club in New York. The gin cocktails also appear in the movie Casablanca (1942) and are referenced twice in the John Wayne films A Man Betrayed (1941) and Jet Pilot (1957).
This is one of my fave drinks and I've even created a vodka version, calling it a French 69 (we were drinking the delightful gin cocktails and ran out of gin). This drink also makes an appearance in The Girl in the Jitterbug Dress 3 (Dancing in the Dark).
Last, but not least, Ernest Hemingway praised this drink among his favorite gin cocktails.

The Tuxedo Cocktail
1903 version
2 dashes orange bitters
2 dashes Maraschino
½ wineglass (1 oz) French vermouth
½ wineglass (1 oz) maple gin
Spoon well and strain into a cocktail glass; put in a cherry and twist a piece of lemon peel on top, and serve.
or
1927 version
1 dash (⅛ tsp) Maraschino
1 dash (⅛ tsp) absinthe
2 dashes orange bitters
1½ oz  Old Tom Gin
1½ oz dry vermouth
Stir with ice until very cold; strain into a chilled cocktail stem. Squeeze lemon peel over the top, and add peel and cherry as garnish.
The earliest record of the jazzed up martini is from the ritzy 1880s Tuxedo Club country club, (the drinks namesake–no it had nothing to do with the fancy monkey suit–though patrons may have worn them). The Tuxedo Club was touted as America's first planned exercise in gracious living. 
An official recipe of the gin cocktails show up in the 1903 Daly's Bartenders' Encyclopedia. In Jacob Grohusko's 1910 Jack's  Manual, Grohusko updated the recipe opting for Old Tom gin, and added Angostura and Absinthe. The drink continued to be finessed and experimented with by Jacques Straub. His version replaces the Absinthe and Angostura with sherry, adding a dash of orange bitters. At this point, could it still be called the same drink? It appears so. In 1914, he published his version, calling the cocktail, The Tuxedo in his guide, Drinks.
Towards the end of the prohibition era in 1927, we find two publications The Savoy Cocktail Book and Barflies and Cocktails, with variations of the recipe that are agreed upon today, (as much as any mixologist can agree–and keep their own creativity out of). Any of these variations look delectable to me. Let's try them all shall we?
Corpse Reviver 2
3/4 oz gin
3/4 oz lemon juice
3/4 oz Cointreau (curaçao)
3/4 oz Lillet
1 dash absinthe
Shake ingredients together in a mixer with ice. Strain into chilled glass.
This family of cocktails beckons to the theory of a hair of the dog that bit you, and is supposed to rouse you from a hangover stupor.
Take the hair, it's well written,
Of the dog by which you're bitten;
Work off one wine by his brother,
And one labour with another…
Cook with cook, and strife with strife:
Business with business, wife with wife.
— Aethenæus
There are unsubstantiated claims of the Corpse Reviver as early as 1860s as a medicinal elixer as well as appearing in literature in Punch Magazine in 1861, then again in 1871 in The Gentleman's Table Guide. An early recipe for the Corpse Reviver is also found in 1903 in The Steward's Handbook and Guide to Party Catering. With the inclusion of Corpse Reviver 2 in the Savoy Cocktail Book, these gin cocktails would be forever associated with the Flapper era. Harry's advice: "To be taken before 11 a.m., or whenever steam and energy are needed."
I'm thinking since my novel, The Flapper Affair, has a ghost flapper as one of the main characters this might push this cocktail to the top of the list. What do you think?

Colony Cocktail
1 1/2 oz gin
3/4 oz grapefruit juice
2 tsp maraschino
Place liquids in a mixing glass with ice. Stir until well chilled. Strain into a small chilled martini glass. Garnish with a thinly sliced grapefruit peel.
New York's Colony was a true 1920s speakeasy restaurant in Manhattan, but of the upscale variety. This was were the royalty–rich elite–like the Vanderbilts and Windsors went to dine, including illegal drinks. The restaurant maintained a dry facade by keeping their liquor stash in an elevator as a precautionary measure against raid. When threatened, warned, or raided, the lift would carry the liquor to the second floor where a dry-out hospital facility was located.
The Bees Knees
2 oz Gin
3/4 oz fresh lemon juice
3/4 oz honey simple syrup (equal parts honey and water, just like simple syrup)
Add all ingredients to your shaker except for the garnish. Shake with ice and strain into a chilled cocktail glass. Garnish with a lemon twist or wedge.
The origins of the drink are hard to track down. Trader Vic'c Bartender's Guide (of Tiki fame) shows two recipes, one for a Bee's Knees made with applejack, and one for a Bee's Knees made with gin. Both recipes, however, call for honey and lemon. The addition of honey was considered an exotic ingredient during the 1920s.
The name The Bee's Knees places is smack in the  middle of prohibition. The slang bee's knees was used by flappers and sheiks of the Jazz Age era, translating to someone or something that was the best. In my vintage novel, The Flapper Affair, my 1920s ghost girl uses this colorful expression. As with any era there were several similar incantations of this kind of nonsensical slang with the same meaning like the cat's pajamas or the cat's meow, but with no drinks named after them.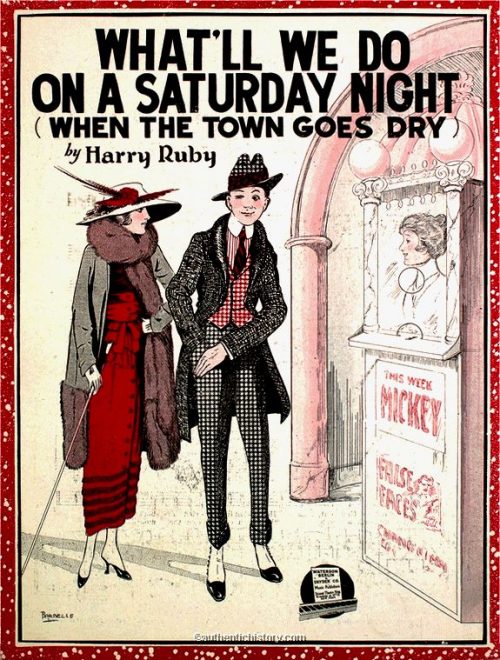 ::
Do you have a favorite gin drink? Is your mouth watering? Have you tried any of these gin cocktails? Do you have your own variation on a prohibition era drink? Do you think prohibition was a good idea? Have you ever tried to distill your own gin? Can you recommend a fave vintage cocktail recipe book?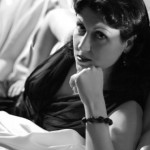 Tam Francis is a writer, blogger, swing dance teacher, avid vintage collector, and seamstress. She  shares her love of this genre through her novels, blog, and short stories. She enjoys hearing from you, sharing ideas, forging friendships, and exchanging guest blogs. For all the Girl in the Jitterbug Dress news, give-aways, events, and excitement, make sure to join her list and like her FB page! Join my list ~ Facebook page