~ How I Threw a Surprise B-day Swing Party ~
The impetus
Driving over the Coronado bridge rain streamed down my window, Big Band belted from my radio, my hands smelled of smashed garlic, fresh basil and mint. I took a deep breath. Mixed with the rain it was heaven. I focused on delivering the food and making it back home in time to enact our clever ruse. Had I known it was going to go so smoothly, I never would have fretted so much, but then, it's easy to say that in retrospect.
Mikey, Magnanimous Mike, I liked to call him, approached me last week, "I have this idea…" Well, when you say that to me, I'm already half-way in. "It's Lynnda's birthday and my [Mike's] folks are moving out of the Coronado house with the million dollar bay view and, what if we do a surprise party there?"
I'm no good at secretive and sly, but I was in, and as they say on Celebrity Poker, I'm all in. The pieces fell into place. I covertly talked to her husband, I rallied the swing girls, (Sarah, Ali and Toni) to help with food; they eagerly acquiesced. Spencer took charge of making the poster (a mock fashion mag cover with a giant photo of her mug surrounded by apropos ads). Mikey, the mastermind and veteran to this kind of scheming, secured the swing party band, (Jump Jones), took care of booze, tables, and chairs.
The Invites
Emails, phone calls and PMs piled up as we closed in on Friday. I ran around in shopping frenzy fabricating stories to the children of why I kept buying food which disappeared and why my serving dishes were stacked on the kitchen table. They're too smart, and have too big of mouths. I was sure my daughter was going to say something to the unsuspecting birthday girl when we met for lunch. Blithering through our split Patty Melt, I tried to play it cool, but my emotions wore me like a prom dress. No one spilled the beans, though.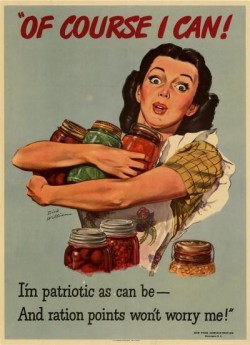 After lunch, more errands and final touches to the Pasta Salad and Minted Apricot Rice. The kids helped by gathering fresh garden herbs. They pulled leaves off basil and mint piling them into neat mounds to be chopped. I zested the orange and squeezed its juice. The fresh herbs were soft and damp in my fingers, rich aromas filled the kitchen, thumb and forefinger stained green.
Big Band music blared as I drove over the Coronado Bridge, smelling of an herb garden, curlers in my hair. I called Mikey, beat him to the house and started unloading my goodies. He arrived carrying signs: "Lynnda's Surprise Party Here." We shimmied them into the stands, set in place, took a deep breath and headed back home. The view at the swing party pad was breath-taking; I hoped the rain would abate so the revelers could enjoy the patio.
Getting Ready
Food prep done, I went to work on me. Foam pink curlers tumbled from my hair, but with the wet weather, my ringlets were not quite dry. I plugged in the hot rollers and cursed the rain. The "getting vintage" ritual began. Did other women still maintain a getting ready ritual anymore? I'd noticed the younger girls wear little or no make-up, jeans and t-shirts. Was a tradition dying? Was I turning into an eccentric? Was I okay with that?
I relished in my idea of how 1940s gals readied themselves, moisturizer, foundation, powder. I carefully filled in and extended my brows, dabbed a little color on my lids and tipped my lashes with mascara, natural with a little help, very WWII. Hot rollers re-set limp curls. I wiggled into my vintage girdle garter and pulled my black 1950's slip over my head, (yes I mixed eras). The 1950s slip clung to my hips, the ruffles frolicked at the knee, and the shirring helped the bustline. It was almost pretty enough to wear as a dress.
I rolled the stockings, (real silk ones from the 40's) to the foot and slipped my toes in. I gently tugged and slid the silk over my gams making sure the back-seam was straight, the stocking tops pushed into the little hook slot and slid down. I ran my hands from foot to top to make sure they were smooth and straight. I repeated the process with the other leg. My dress glided over my torso and I buckled my dainty ankle strap shoes. I was ready except for the curlers dangling from my head. I removed, fluffed and sprayed like hell. It looked crummy, not glamorous or vintage enough. I brushed and brushed until the curls softened, then pulled up and away with combs. John and Lynnda strode up the walk as I gave my hair a final spray.
The Ruse
We made for the 5 North, Lynnda called Mikey and let him know we were on our way (part of the ruse was "stopping by" to see the fab view before we went to dinner). We drove down the alley, parked and walked up just before the sky opened up and dumped buckets on the island. Lynnda made noises about NOT stopping by to see the house (where everyone laid in wait). We sipped our drinks and sent silent prayers to stop the rain. It finally slowed to a light mist and the plan was back on. We piled into Mikey's testosterone-laced Hemi and arrived at the house with sprinkles still dancing on our heads.
I worried over how the trap would be sprung, but it couldn't have been more perfect. Distracted from dodging raindrops Lynnda made a quick dash for the door, burst in and looked straight ahead at the bay, "Wow, what a great view." The crowd of friends roared "surprise;" she turned and ran out the front door, made a circle and cautiously crept back in. Doors to her right swung open to reveal the band, Jump Jones. With drums and trumpet leading they broke into their first tune. Lynnda's friends swarmed her with greeting and embraces. I hugged across the room as I made my way to assess the food layout.
The Swing Party
The gal pals had done an amazing job of setting up the buffet table. I have particular ideas about food and my vision of its presentation, and man, did they fulfill it. One of my regular dance partners, Steven, whisked me away for a dance but I was starving and could barely concentrate on his lead. About half way through the dance I gave into my stomach. He graciously danced me to nourishment. I filled my plate with scrumptious vittles, passed the chatterers and teetotalers, and found to my delight, Stella Artois in the beer tub. I liked this beer and it had a little higher alcohol content and that's often a good thing.
Still dazed and slightly embarrassed by the fuss that has been made for her Lynnda lindy hopped and flitted between dance floor, food table and patio. Mikey made sure her glass was never empty. In her blue 1950's frock she glowed like a bright star on a dark night. She was whirled from lead to lead, all wanting a turn with the birthday girl. I danced, drank, nibbled tidbits, and got into interesting conversations about art and artist's intent. I wasn't too drunk to contribute and appreciate a different perspective which didn't totally disagree with mine. The live jump blues, lapping waves, and the bay view seduced me to a place where everything was present and crisp and the magic of living in the moment demanded my attention.
I danced more dances and fell in love with each guy I danced with until the song ends and the spell was broken. David (my husband) had moved past tired into drunkish acquiescence. We danced Dean Collins style swing-outs, shining through our tired, tipsy feet, but our connection was strong, shoulders squared and style vintage. We switched to Balboa and enjoyed the sensation of being pressed so close. On the periphery, Lynnda and her partner went down, laughing and splaying across the scuffed floor, a dance mishap which she took in stride. I looked around the room at what we pulled together to let our birthday gal know we loved her. I dug those people. It was a good combination of souls and I noted (as I've thought recently) that we are all better together than we are apart.
::
Ever throw a big swing party? What's something you did to create vintage atmosphere for a swing party? Do you prefer live bands or deejays? What's the best vintage swing party you've been to?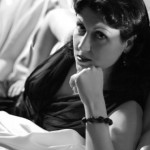 Tam Francis is writer, blogger, swing dance teacher, avid vintage collector, and seamstress. She  shares her love of this genre through her novels, blog, and short stories. She enjoys hearing from you, sharing ideas, forging friendships, and exchanging guest blogs. For all the Girl in the Jitterbug Dress news, give-aways, events, and excitement, make sure to join her list and like her FB page! Join my list ~ Facebook page