~ How to Make Beautiful Snowy Vintage Christmas Cookies ~
These are not strictly Christmas cookies and as much searching as I did I could not find the history and origin of these little gems (I did find some German reference but no definitive first publication), but I do find them the perfect desert for Christmas and holiday parties. You may have seen this recipe before, but after many years of making these, I have added my own personal spin and enhancement. I also do everything the vintage homemade way. I even use my 40s Hamilton Beach vintage mixer!
Ingredients:
8 oz. bittersweet chocolate melted (I use 60% cacao)
1 1/4 cups all purpose flour
1/2 cup dutch processed cocoa powder
2 teaspoons baking powder
1/4 teaspoon salt
8 tablespoons of unsalted butter (room temp)
1 1/3 cup brown sugar
2 large eggs
1-2 teaspoon pure vanilla extract (I like a lot of vanilla)
1/3 cup milk
2 teaspoons espresso powder (dissolved in vanilla)
1 cup confectioners (powdered) sugar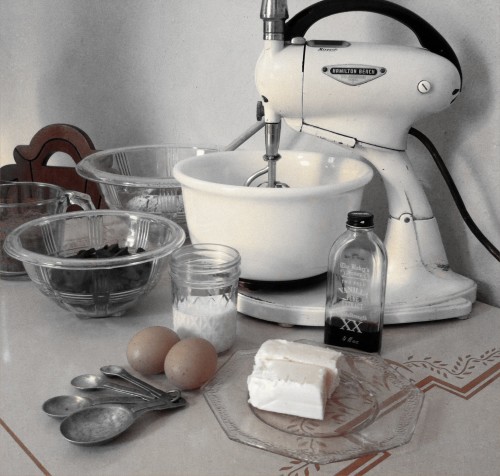 Melt chocolate in a double boiler, or if you want to be modern you can use your microwave, but careful, it burns easily, old fashioned is best.
Sift your dry ingredients and set aside:
Flour 1 1/4 cups
Cocoa 1/2 cup
Baking powder 2 tsp
Salt 1/4 tsp
In your large bowl that goes with your mixer, mix wet ingredients first
Butter 8 TBLS
Brown Sugar 1 1/3 cup
Add:
Eggs (one at a time) 2
Vanilla 1-2 teas (with expresso powder dissolved in)
Melted chocolate 8 oz.
Alternate mixing in Dry Ingredients with Milk (1/3 cup)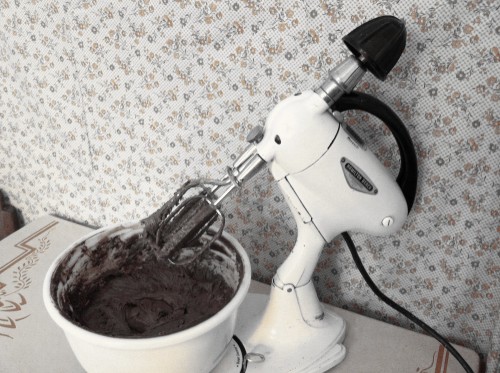 Dough will be VERY sticky and messy. Scoop into plastic baggies or roll in parchment. I find the baggie work best and have the least amount of mess. Now you are ready to put them in the refrigerator. I prefer over night, but a couple hours will do. Now, wash your vintage mixer and bowls. Watch one of your favorite vintage movies.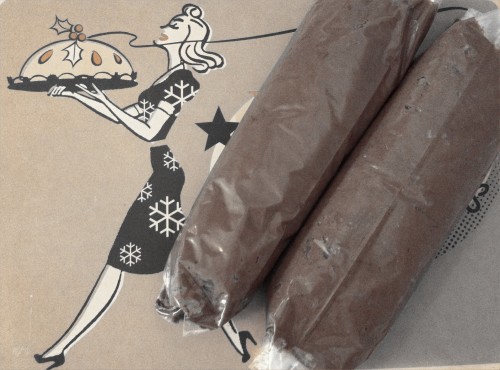 Now, take out you logs. They will be nice and stiff and the plastic should come away easily. Cut each log into quarters length wise. You could make larger cookies, but I love the dainty bite size. They're awesome for tea parties, too. Preheat your oven to 350.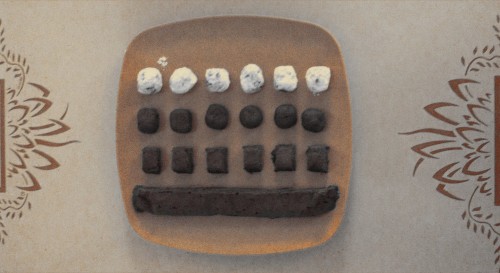 Cut your logs into one-inch squares, shape into balls (I use baggies on my hands since your body heat melt the chocolate), roll balls in powdered sugar. Place on parchment lined cookie sheet 1-2 inches apart. For mini-cookies, cook about 9-12 minutes for larger cookies 12-16. Slide parchment off pan and let cool. Display on a beautiful vintage Christmas Tray! Take to party and go jitterbug!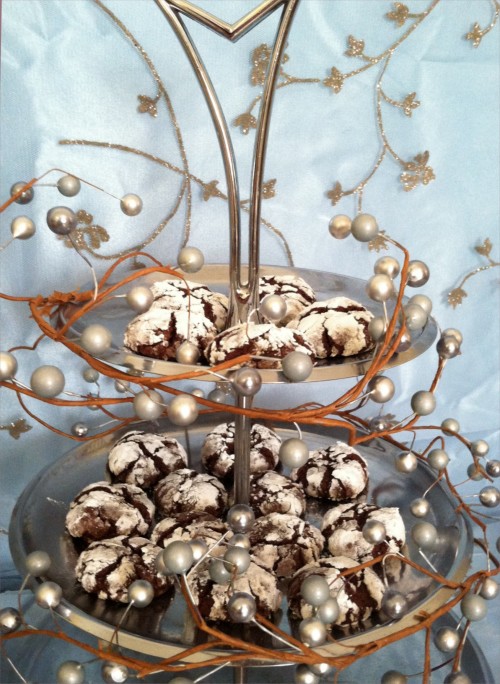 ::
Have you tried these? Any suggestions? Reviews? What's your favorite Christmas cookie?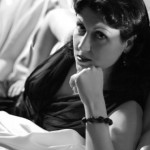 Tam Francis is writer, blogger, swing dance teacher, avid vintage collector, and seamstress. She  shares her love of this genre through her novels, blog, and short stories. She enjoys hearing from you, sharing ideas, forging friendships, and exchanging guest blogs. For all the Girl in the Jitterbug Dress news, give-aways, events, and excitement, make sure to join her list and like her FB page! Join my list ~ Facebook page