~ Are You Passionate Enough to Try This Dance? ~
4 Dancers. 3 Days. One World. An epic quest to seek out the world's most difficult dances and the cultures which inspire them is the concept for the reality show: Uncommon Rhythm. Being a jitterbug and fellow adventurer, I had to share their story and passion.
"Great dancers are not great because of their technique; they are great because of their passion" ~ Martha Graham
I caught up with dancers Jonathan Lindsey, Dabney Hawkins, Karen Vizzard and Lainey Silver to ask them a few questions about their exciting project.
Tam Francis: Who came up with the concept for the show?
Jonathan: (all fingers point to him): There are some things that are universal, regardless of language, faith, or economic status.  Among them is the idea of movement as a form of communication.  It is exciting to me that through Uncommon Rhythm we get to be hands on, experiencing how cultures have evolved their own forms of movement and dance. I have always been fascinated by foreign cultures and, of course, dance.  This fascination has been a driving factor in my life for a long time.  Earlier this year my fascination coalesced into the conceptual idea.  I met with production people, starting fleshing out the idea, imagined what it would look like, and then thought, "how can we make this more difficult?  Yes, 72 hours!  We'll only get 72 hours in each country."
Tam: As a jitterbug myself, I love to hear peoples dance story. How long have each of you been dancing and how did you get into it? Tell me your dance inspiration story.
Jonathan: I discovered dance by accident.  At the age of 9-ish, I snuck out of bed intent on watching late night cartoons on the Disney channel.  What I saw on TV changed my life forever—Fred Astaire dancing with a coat rack (Royal Wedding).  I was transfixed.  I had never seen such a thing and couldn't reconcile the awesome-ness I was witnessing.  It wasn't until years later that dreams of dance became a reality; I got the opportunity to meet and learn from Frankie Manning.   He became a friend, a mentor, and an inspiration.
Lainey: I began swing dancing in 2006 when I watched the movie Swing Kids in a high school class. My friends and I created a swing dance club and taught each other moves during lunchtime; we had library books and old VHS tapes and gleaned steps from those.  In college, I joined the Columbia University Swing Dance Club and re-learned how to do everything correctly, (even though Lindy is a street dance, proper partner dance techniques apply).  After my "dance schooling," I attended numerous dance camps and venues and haven't stopped dancing since.
Dabney:  In the summer of '99, upon my return from Brazil, friends [finally] convinced me to accompany them swing dancing, (at the time I was definitely NOT a dancer, and had two left feet). Upon my arrival at the dance, however, I was transported back in time. Everyone was wearing vintage attire and swinging out to music I grew up with, (my dad is a professional Dixieland Jazz Musician). I saw girls my age swiveling like mad, and was hypnotized. One girl in particular grabbed my attention, and I vowed I wouldn't stop dancing until I was good enough to ask her to dance. I danced 5 nights a week, took lessons, ate, breathed and lived swing. A few months later I was dance partners with the girl. This lead to a joy of teaching and running dance events and weekly venues.
 Karen: I had always had an innate love of dancing. As a little girl I saw people swing dancing at Disneyland and wanted learn but had no idea this kind of dancing (lindy hop) was being taught at different locations through-out Los Angeles let alone the entire United States and beyond. When the swing revival happened I was about ten years old and wore out my big brother's Big Bad Voodoo Daddy cd. Years later  I saw them at a free concert and was again enamored with the dancing. I realized they had to learn somewhere; The next week I was in classes at Pasadena Ballroom Dance Association at the ripe age of 15!
Tam: What is the relationship status between each of you bf/gf, friends, married?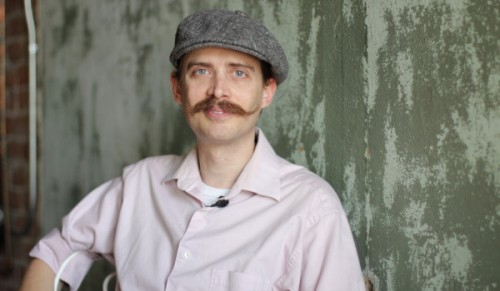 Dabney: Karen is not only one of the co-hosts, she is also my beautiful wife, and soon to be mother of our child. We met in a jack and Jill dance contest at Camp Hollywood 2005 when we rotated to each other in the contest. I ended up placing 2nd, and approached her with my trophy, "You know I got this because of you, right?" We became fast friends, began dating in 2010 and this year, finally, got married!
Jonathan and I have known each other ever since I started dancing. We became fast friends, and as promoters in Phoenix have been supporting each other for years.
Although I really only just met Lainey, (Jonathan selected her from nineteen interviewees across the country). I immediately recognized her spunk and innate ability to make people smile with her zany facial expressions and like-ability.
Tam: How will the pregnancy affect the teams ability to travel?
Karen: I don't really know. I have never been pregnant before and don't know what to expect. But I predict that I will be extremely tired… Which may result in "angry Karen"…. Which is almost as bad as Karenasarous….
Jonathan: Thankfully our schedule only has us filming a couple episodes prior to her due date.  The production team and I have been discussing ways to best work with Karen on screen.  It will make production a little more difficult but Karen is a pro.  I've never seen her not step up when it was needed.  She might get a bit cranky (don't tell her I said that) before and after.  But when the cameras go live, she is on.
Tam: Tell us one or two things about your personality, any phobias, quirks or odd-ball behaviors which fans will want to tune in to watch.
Jonathan: I have a slight phobia for tight places and overly crowded spaces. I also get, "friendly" (amorous) when intoxicated.
Lainey: I like to make everything fun…but I'm obsessive about cleanliness and order. We are all type-A personalities so there might be some struggles with each other.
Karen: I am the pickiest eater ever. If I don't like the taste of something there is nothing I can do to hide it on my face. I have food tricks too.  For instance, I put a fork through the cream of an Oreo and then dunk it in milk (brilliant! no more milky fingers!), soak the cookie, then proceed to eat the cookies off and creamy middle last.
Dabney: We all have very dominate personalities, guaranteed drama, (wink). We've already butted heads regarding choreography, and some of my stubbornness came out. Plus, I have a hard time admitting when I am wrong.
 Tam: What do you hope to gain by this experience?
Karen: I hope to gain a deeper understanding of the cultures and sub cultures we will be visiting. The prospect of getting a glimpse into these cultures through the back door of their cultural dance is an amazing opportunity. I'm sure there will be some aspects of the culture that can only be learned through these dances!
 Jonathan: My hope is to be challenged and pushed beyond my comfort zone.  I want to share the incredible beauty of foreign dances, people and places made accessible through our show.  Oh, and I think it'd be fun to see Karen, Lainey AND Dabs eat bugs. (he laughs)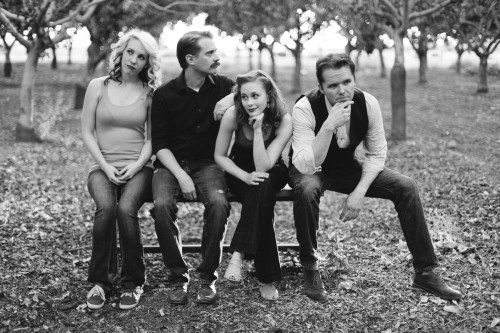 Lainey: I hope to gain an appreciation for our diverse world and each individual country's origins.
Dabney: Greater appreciation for all styles of dance. I am looking forward to diving into these foreign dance rhythms from the cultural perspective, exploring what makes these dances unique and yet similar. In addition, and [possibly] most of all, I am excited to share my love Lindy Hop and Charleston, to dance communities around the world.
 Tam: As a collector and vintage clothing advocate I must ask: What's your favorite vintage piece of clothing and why it's your fave?
Jonathan: Vintage Ties.  The artistry with which they were made makes me happy every time I get to wrap one around my collar.
Lainey: I have too many beautiful pieces which have lots of meaning to me.  Although, the first thing that comes to mind is a my 1939 NYC World's Fair scarf in green, purple, and orange.
Dabney: I rock my 20s/30s newsboy cap. I am also known for my stripey socks, a style made popular in the 30's. I literally only own obnoxiously stripey socks.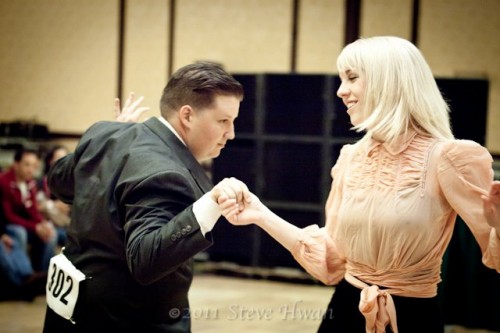 Karen: My favorite piece would have to be my pink/salmon long sleeve, high neck, sheer shirt with buttons down the back and detailed stitching on the front. The buttons are fabric covered and it ties around the waist, perfect with a high-waisted pants or skirts!
 Tam: Classics movies are a great source for vintage fashion and dance moves, not to mention lifestyle inspiration. Hep me to one of your favorite 30s 40s or 50s movie and why we should watch it.
Dabney: The Court Jester (1956) Danny Kaye film.  It has such wonderful choreography, and while it's not swing dancing, it's brilliant. Plus, it is absolutely hilarious (the flagon with the dragon holds the brew that is true) and has Angela Lansbury back when she was young and kinda hot. Plus, there are hundreds of midgets, so you can't go wrong!!
 Karen: Singin' in the Rain (1952) is my all-time favorite movie! It was one of the first musicals which ignited my passion for music and dance.
Jonathan: Top Hat (1935) The quintessential Fred Astaire film.  It has Astaire's best dancing sequences, gorgeous sets, some of the funniest scenes, and one of the best soundtracks in cinematic history.
Lainey: Casablanca (1942)…because we'll always have Paris.
Tam: What dancers do you emulate?
Jonathan: I try to embody the class of Astaire, the athleticism of Gene Kelly, and the philosophy of Frank Manning.
Lainey: I gain inspiration from the original dancers of the Savoy Ballroom (Frankie Manning, Norma Miller, Al Minns, and Leon James etal.) and try to be as musical and expressive as the legendary Dawn Hampton.
Dabney: I emulate those dancers who exude more originality, creativity, and individuality than most. To me, Lindy Hop is such a personal expression of oneself, that it hurts a little when I see people copying styles or becoming 'cookie cutter' dancers. Living legends Peter Loggins, Michael Faltasek, Erik and Sylvia (back in the day), and of course, the late Frankie Manning.
Karen: Anything with Gene Kelly he is a phenomenal dancer and extremely good looking!) His dance with Jerry (of "Tom and Jerry")in "Anchors Away," the Summer Stock clip of him dancing with a piece of newspaper and squeaky floor, and "Good Morning" from Singin' in the Rain are some of the clips which have most inspired me to explore other dance styles.
 Tam: In one word, sum up what dancing is to you.
Jonathan: Freedom
Lainey: Joy
Karen: Freedom
Dabney: Transcendental
To learn more about Uncommon Rhythm visit their website  http://uncommonrhythm.com/
We're fools whether we dance or not, so we might as well dance. ~Japanese Proverb
::
What would you like to ask them? Would you take this adventure. What dance undertaking would you do if you could?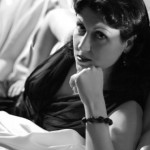 Tam Francis is writer, blogger, swing dance teacher, avid vintage collector, and seamstress. She  shares her love of this genre through her novels, blog, and short stories. She enjoys hearing from you, sharing ideas, forging friendships, and exchanging guest blogs. For all the Girl in the Jitterbug Dress news, give-aways, events, and excitement, make sure to join her list and like her FB page! Join my list ~ Facebook page