Swing Dancing and Drinking in Dublin
by Tam Francis
The Lesson
The night was cool, but the bar was hot. The windows steamed . Droplet rivers created spidery patterns on our side of the windows. We'd abandoned the rental car in lieu of a taxi. Driving on the wrong side of the road and the congested, confusing downtown Dublin streets were too much to handle at the end our European vacation.
We slid into the strange bar called the Turk's Head after drinking local brew and eating Irish fare at a recommended joint a block away–The Porterhouse Temple Bar. We rounded the main bar at the Turk's Head, grabbing two pints of Guinness, (Ireland's Budweiser, but oh so much tastier), and left the ambient house music behind as well as the mosaic tiled walls and columns, a strange juxtaposition of old and new, to try out the local swing dancing.
As typical as any swing dance venue in the states, a pert gal manned a table at the door, complete with ink stamp and cash box to take our entry fee into the class and dance.
The swing dancing lesson was in mid-stream.
"He goes. She goes," the instructor said.
It took me back to Frankie Manning swing dancing classes in the big Casino Ballroom on Catalina Island. Back then, I was young and new to swing dancing and obsessed in a way that only comes around once, when swing fever consumes you and your dreams dance out the steps nightly. Some call it a Lindy crush. It feels just like first love.
I was with my last love, my husband of seventeen years, our children securely ensconced in the hotel room with cable teevee.
The instructors continued the secret language of dance, an amalgamation of centuries old  right foot, left foot, one and two. Though this dance, the Lindy Hop was propagated by the Yanks during WWII, lively with a freedom most dances don't allow.
I sipped my creamy Guinness, my eyes glued to the newbies on the floor. Some clad in hiking shorts, others in jeans and tennis shoes, a few in vintage inspired duds, suspenders and button downs, skirts that flared with the music. Dave and I donned our most vintage, me a flower tucked behind my ear with barrel rolls curling around my face.
Dance Time
The lesson over, the deejay spun slow tempos for the beginners, his phone shuffling a playlist which he frequently stopped and started. Dave and I took the floor. We swayed with a slight bounce, starting out with a nice six-count send-out, then swoosh, we were off and I came around for the three and four of the swing-out. His hand pressed into my back as the centrifugal force propelled us through time and space. I grinned at his (still) handsome face and couldn't believe I was lindy-hopping in Ireland! I'd dreamed of visiting the green island for so long and to Lindy in a foreign land filled me with a joy that reverberated in every cell of my body.
The girls were braver than the guys. A sweet gal with dark hair and a happy grin asked Dave to dance. It was clear she wasn't a beginner. I love to watch my man dance with someone else. His body moved smoothly over the polished floor, his footwork and form a controlled 1940s reflection from dozens of private lesson with Peter Loggins and Erik and Sylvia, back when WWII Hollywood-style Lindy was bright and new. The Irish lass followed flawlessly with a smile, but I understood the concentration behind her beaming face. It's a different joy and challenge when a dancer finds themselves successfully following someone they've never met before.
The song changed to a fast one. Not for newbies. The floor cleared to leave only veteran dancers sprinkled across the floor in pairs of Shaggers and Balboa-ers. Dave and I started out with Bal-swing, pulsing through the steady beat. My hip pressed slightly into Dave's. I love the proximity and intimacy of Bal. Dave's Bal is older and rustier than his Lindy, learned ages ago from Rob and Diane and rarely practiced. Mores the pity of it, too. The footwork came back to him as he led a grapevine, thrusting his leg between mine, guiding it back and forth in a see-saw pattern. The rhythm sang through my limbs, the Guinness taming the nerves of all the strange eyes on us.
He led an old combo we'd invented. We lunged back in unison and popped-up to return to the basic eight-count, but instead, he led a quarter turn and stomped out the six-count Shag, jutting my hand in the air for the classic stance. My feet sprang off the floor and a thousand hours of swing dancing coursed through my legs. I dripped sweat from the humid room. How can it be so cold outside and so hot inside?
Dancing with a Stranger
Finally it was my turn to dance with a stranger. I relished the challenge, but my nerves flared jangly, wanting to prove myself worthy of my vintage attire. The guy led a Balboa that was stiffer than I'm used to. Or maybe it was me not relaxing. I goofed a couple moves. I hope I'm not disappointing him. I concentrated harder, closed my eyes and felt his rhythm. I found it and let go of my expectations and fears. The dance flowed from one move to the other and we both relaxed and shared an easy conversation.
"Where are you from?" he asked in his charming Irish accent.
"America, but specifically, Texas, by way of California," I answered back.
He led a throw-away turn and I took a quick double. His eyebrows raised in admiration. I felt sassy again.
"How do you like Dublin? First time?"
"Yes. I love it. I love the Irish. They're like the Texans of Europe. They can, and will talk to anyone, and make strangers feel so welcome."
He chuckled good-naturedly and asked me for another dance. I must have done well enough for him to ask again. YAY! I haven't lost my Lindy way.
Exploring Tempe Bar
The heat oppressed our tired, sight-seeing bodies and although the dance wasn't over, we said our good-byes to our new friends and set out to explore the touristy Temple Bar area, on the hunt for some traditional Irish music. Dave hankered for something between the Pogues and Proclaimers, but all the sounds coming from the pubs didn't move us to step inside and seemed too clichéd and forced.
Our feet shuffled on the cobblestone streets away from the main tourist drag. Tall ancient brick buildings pressed in cozily from each side, but the in-between alleys radiated a sinister and ominous vibe. Or, it was just my Edgar Allen Poe imagination. What menacing acts those old alleys held at the turn of the century. We walked until our dogs (that's our feet, ya know), started barking and consented to pick a pub.
The End of Our Journey
The old building smelled of moldy concrete and ancient piss, but the interior woodwork, railings, columns, counters, and ceiling, wrapped me like a womb. The banjo player tore at the strings of his instrument in a furious pace that made it impossible for me not to rock my heels and slap my bare knee as I hopped up on a tall stool.
The waitress found us fast and we continued our drinking with another round of Guinness pints.
The guitarist backed up the frenetic pace like a bass, and the singer's deep voice pulled me into memories of cold winters, wooly sheep, stone walls, and thatched roofs of long ago, or not so long ago, but clearly not my memories, yet swirling in my mind just the same.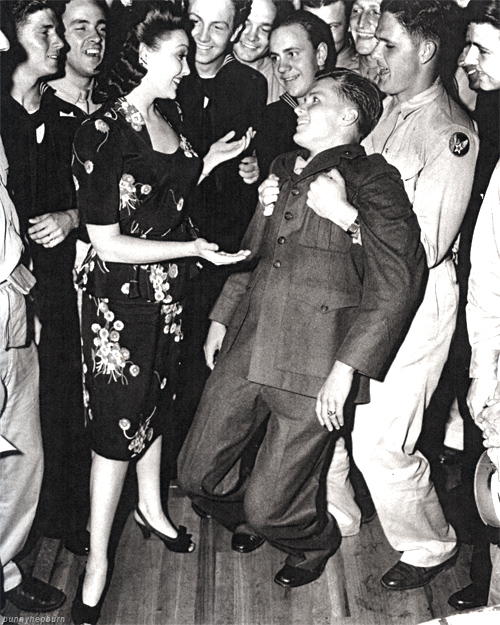 Just what we needed to hear. Dave nodded his head in rhythm and took a long swallow of his beer. I inhaled deeply, my nose filled with the smell of stale beer from a million tourists, and the even older musky scent of dust and stone. My knee and heel wouldn't stop, couldn't stop moving to the rhythm. The banjo ignited my blood pulled me into its musical foreplay. He pounded me with his beats. Don't stop. Hit me with your notes. Fill me up. Make me holler. Don't stop. Take me to the end.
I looked around and wondered if everyone else in the joint felt my euphoria. I decided they did.
The waitress returned with new drinks—sweet, dark porters this time. The dark ales slid down our open throats as our heads tilted back, eyeing the cerise ceiling, washing us anew.
The joy in sweet, dark ale.
The joy in music. The music in joy.
The joy in strange people in a strange land, but not so strange after all.
The joy of the shared moment, fading even as it was experienced, but glowing all the same.
The joy in life.
The end of our journey, not with a loud bang, but with a wonderful eternal toe-tapping refrain.
::
Have you gone swing dancing in a foreign land? What did you take home from it? Where's the most distant place you've Lindy hopped or gone swing dancing? What other music ignites you as much as swing dancing music?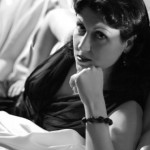 Tam Francis is a writer, blogger, swing dance teacher, avid vintage collector, and seamstress. She  shares her love of this genre through her novels, blog, and short stories. She enjoys hearing from you, sharing ideas, forging friendships, and exchanging guest blogs. For all the Girl in the Jitterbug Dress news, give-aways, events, and excitement, make sure to join her list and like her FB page! Join my list ~ Facebook page