Yule Be Swinging This Top List of Dance Music
by Tam Francis
No Sentimental Music
It's the holidays and although I love Christmas music, I can do without the sad, make you cry and miss your loved ones Christmas music like The Christmas Shoes. Okay, sure I'll admit when I first heard this song I had to play it for all my friends and see if they cried. I myself cried like the sentimental sap I am. And of course I LOVE Judy Garland's version of Have Yourself a Merry Little Christmas. I will forever picture her in Meet me in St. Louis, and it makes me cry every time. But it's time to party and swing dance. So here are my favorite music albums that would make GREAT gifts for the swing dancer or vintage enthusiasts in your life. I've also highlighted some of my fave individual songs and have a list of music singles ready-linked for you to download to make your own playlist in addition to the album highlights. Lets Swing!
1940s Christmas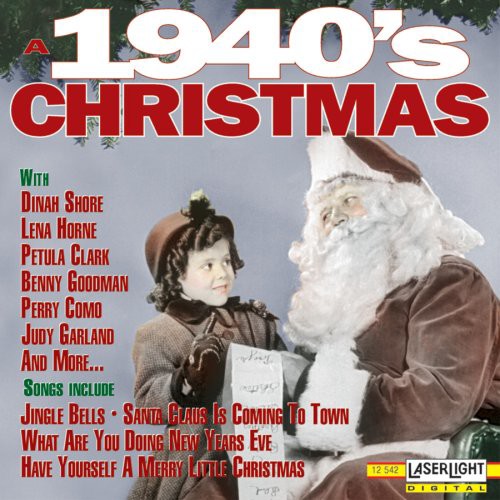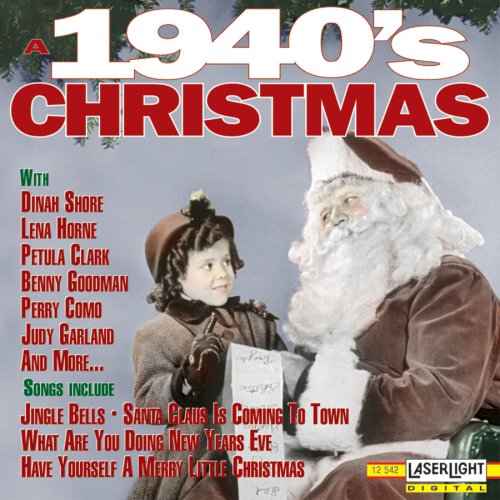 I love this 1940s Christmas CD so much I wore it out and had to buy it again. It has a handful of slow ones, but its one of my top picks. A couple standouts for me and a must have would be Dick Haymes singing Button Up Your Overcoat. Its has a nice slow/medium tempo that great music for all swing dancers. Its also easy to sing along. Even my cynical sixteen year-old daughter loves it! Little Jack Frost Get Lost by Frankie Carle & Marjorie Hughes swings out with Marjorie's GREAT vocals. And Benny Goodman's Santa Claus Came in the Spring has that wonderful full big music band sound that will really send you across the dance floor. Plus you've got to love the vintage cover. Doesn't the girl remind you of Natalie Wood in Miracle on 34th Street?
Yule B Swingin'
Almost EVERY song on this album is perfect for Lindy, Bal or Shag! Again there are some standouts and if you're making your own playlist, you must add these. Louis Prima's What Will Santa Claus Say When He Find Everybody Swinging just begs for swing-outs and Lindy Charleston! Kay Starr's Everybody's waiting for the Man with the Bag, is another killer diller not to be missed. I jump around my living room every time I play it.
Now if I could only get my daughter's choir teacher to pick songs like this. Kay's range is perfect for the honor's choir! And add into that Ring Those Christmas Bells with  Peggy Lee's vocals and the parents might not fall asleep at the the Dickens on the Square performance.
Did I mention I also know the people on the cover. Yes, I'm shamelessly name dropping. Back in the heyday of neo-swing these two, Erik and Sylvia, were awesome swing dance teachers who were into a very 40s Hollywood vintage style of Lindy Hop. And they dressed vintage to the nines! They're wedding was a hoot, although they eventually went their separate ways. I love to see them on this cover and remember those frenetic days in SoCal during the swing resurgence!
Watcha' Want for Christmas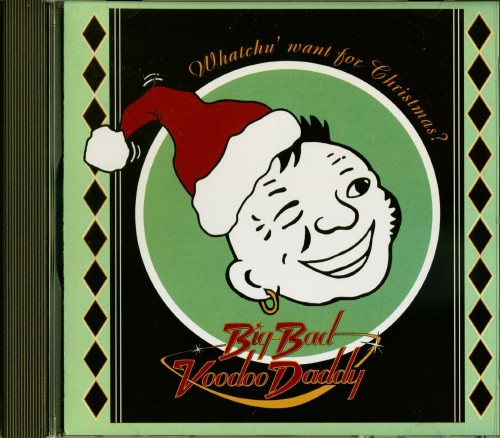 Looks like this Big Bad Voodoo Daddy is hard to find and out of print, but worth the search. This has been a Christmas staple of our since 1996! With only six songs this is high energy, Shagalicious tunage! That's Collegiate Shag, my friends–don't get any eggnog inspired ideas, I'm still talking about dancing here. A few songs from this short collection are available for download like one of my faves, Rock-a-Billy Christmas. The album also had a few classics from other albums that work for Christmas like You & Me & the Bottle Makes 3 Tonight. Another great slow/medium tempo not to miss is Christmastime in Tinseltown. Hallelujah a for mp3s!
Big Bad Voodoo Daddy has another Christmas CD with a few tracks you need to get a hold of. Christmas is Starting Now is one and the other with phenomenal horns is Rudolf,  good for an easy swing tempo.
Christmas Cocktails: Part One & Part Two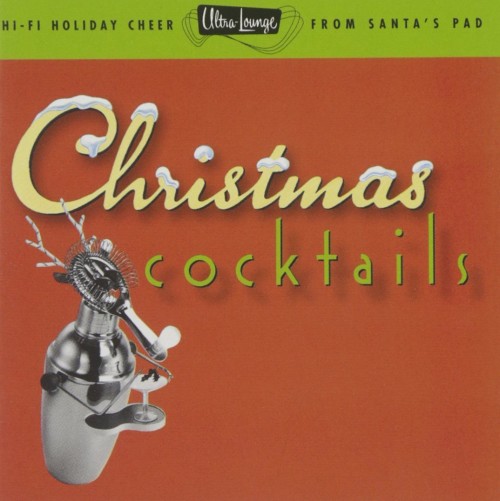 I will admit I like Part Two much better for the swing dancer, though there are a few great numbers on Part One. (And did I mention there's a Three & Four?)
Not to be missed if you're a fast lindy-er or Balboa-er is Les Brown's The Nutcracker Suite. It's swinging, fast and feels like a Big Band Christmas extravaganza. Ray Anthony's, Christmas Trumpets is pure groovy 60s swing. If anyone remembers the music on Laugh-in, the trumpets in this song remind me of Go-go boots, mini-dresses, and too much polyester. But still quite danceable for hoppers and upbeat enough for any vintage soiree.
Part Two is worth the buy of the CD, since most of the tunes are a little more fun for the dancer, albeit, not as swanky as Part One. I love the Sleigh Ride/Jingle Bell Medley for some fine Shag and Balboa. Nat King Cole's All I Want for Christmas also had a nice lindy glide. There are just so many good one's on this album. Yet another fave is Les Brown's, I've Got My Love To Keep Me Warm, wonderful full Big Band sounds that I defy you to sit still. And who can resist Wayne Newton singing Jingle Bell Rock. Even as a kid I knew this song was special. Of course I didn't realize until I was older, that it was a man singing, (whose with me on this?).
Rockabilly Christmas
This entire album is perfect for the 50s vintage folk. Most of the songs are very swingable, though they've got the simpler rock-n-roll beat that can become boring to lindy hoppers if you listen to a straight play list, mixed in with some classic swing, these tunes are on the beam!
If you're not up for the entire album, you must add Sleigh Bell Rock by The Three Aces. And if you like that one, here's a few more that have the high-energy Rockabilly, jangly rock-vibe that are easy to swing to: Reindeer Rock by The Sportsmen, Rock Santa Rock, by Gary Twinn, and Christmas Tree Boogie by The Swing cats.
If you want a little fuller sound that's reminiscent of Jump Blues try: I Wanna Spend Christmas with Elvis by Marlene Paul and Rock Around the Christmas Tree by Big Bud. My absolute favorite of the bunch is Jingle Bell Boogie by Jody Levins, replete with a gorgeous slide guitar and that wonderful 40s 50s Western Swing sound. I just love me some Balboa dancing to Western Swing. How about you?
Killer Diller Rug Cuttin' Playlist
In addition to these GREAT albums, here are songs that you'll want to include on your Christmas Swing playlist. With a mix of Big Band, Blues, Jump Blues, Rockabilly, and Western Swing, there's a tune for everyone. I tried to keep my list focused on vintage versions, but a few are neo-swing. I want you to know, I jumped up and tried out every song to make sure you could Lindy, Balboa, or Shag to 'em. My cats and kids think I'm crazy. Yup. I'm crazy for Christmas Swing.
::
How'd I do? Did I forget one of your favorites  to dance to at Christmas time? I'd love to hear about your vintage holiday parties, too! Check out my Freebie page, and don't forget I've got a wonderful short story collection of vintage romantic ghost stories Ghostoria. The perfect gift! Don't forget to join my mailing list and be the first to know about give-aways, vintage books, movies, fashion, dance, and more!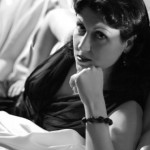 Tam Francis is writer, blogger, swing dance teacher, avid vintage collector, and seamstress. She  shares her love of this genre through her novels, blog, and short stories. She enjoys hearing from you, sharing ideas, forging friendships, and exchanging guest blogs. For all the Girl in the Jitterbug Dress news, give-aways, events, and excitement, make sure to join her list and like her FB page! Join my list ~ Facebook page