Cross vintage 1920s New Years Eve Party off my bucket list. I'd been wanting to have a 1920s New Years Eve party or some call it Gatsby party for a long time and my kids and friends begged me to have one. The planets seemed to align to make it all come together. My sister, Auntie (she's only 5 years older than me and fun), my uncle (only 2 years older than me, also fun), my cousin and nephew came all the way to Texas to party, so the event had to be good. I thought I'd share our fun evening and what I did to give the party as much vintage pizzazz as I could.

1920s New Years Eve Party Check list
Vintage Attire: One rule at my theme parties. Dress up, or don't come. It took a couple years of theme parties to get everyone into it, but the regulars know how to do it with style. It really adds to the atmosphere!
Decorations I left most of the Christmas decorations up (including the tree), Plus added a lot of extra banners and the balloon drop with coordinating colored balloons.
Fancy Drinks: Made a huge pitcher of Southside 1920s Gin cocktail (recipe here)
Balloon drop: use color scheme, I used black, silver, gold, and teal
Photo backdrop Simple stars on a blue/teal background with added 2018 numbers
Dance Floor: Moved all the furniture out of the living room and rolled the rug up
Style: Used my real vintage barware, glass martini glasses, along with glass champagne flutes (touch of class)
Bar: Borrowed a cool old bar from my theatre (where I direct, act, and run the youth programs)
Music: Great 1920s and 1930s music until midnight and then anything goes (mostly 80s new wave, but modern dance stuff as well)
Food: Fancy potluck foods
Party Pix
Here's a few pix of the fun with the 1920s New Years Eve party backdrop. I had wanted to do a big paper moon, but ran out of time with my family house guests. Next time a paper moon for sure, but this backdrop turned out great and everyone had fun with it! I bought the backdrop on Amazon and then added the new-year date cut out of shiny Christmas wrap.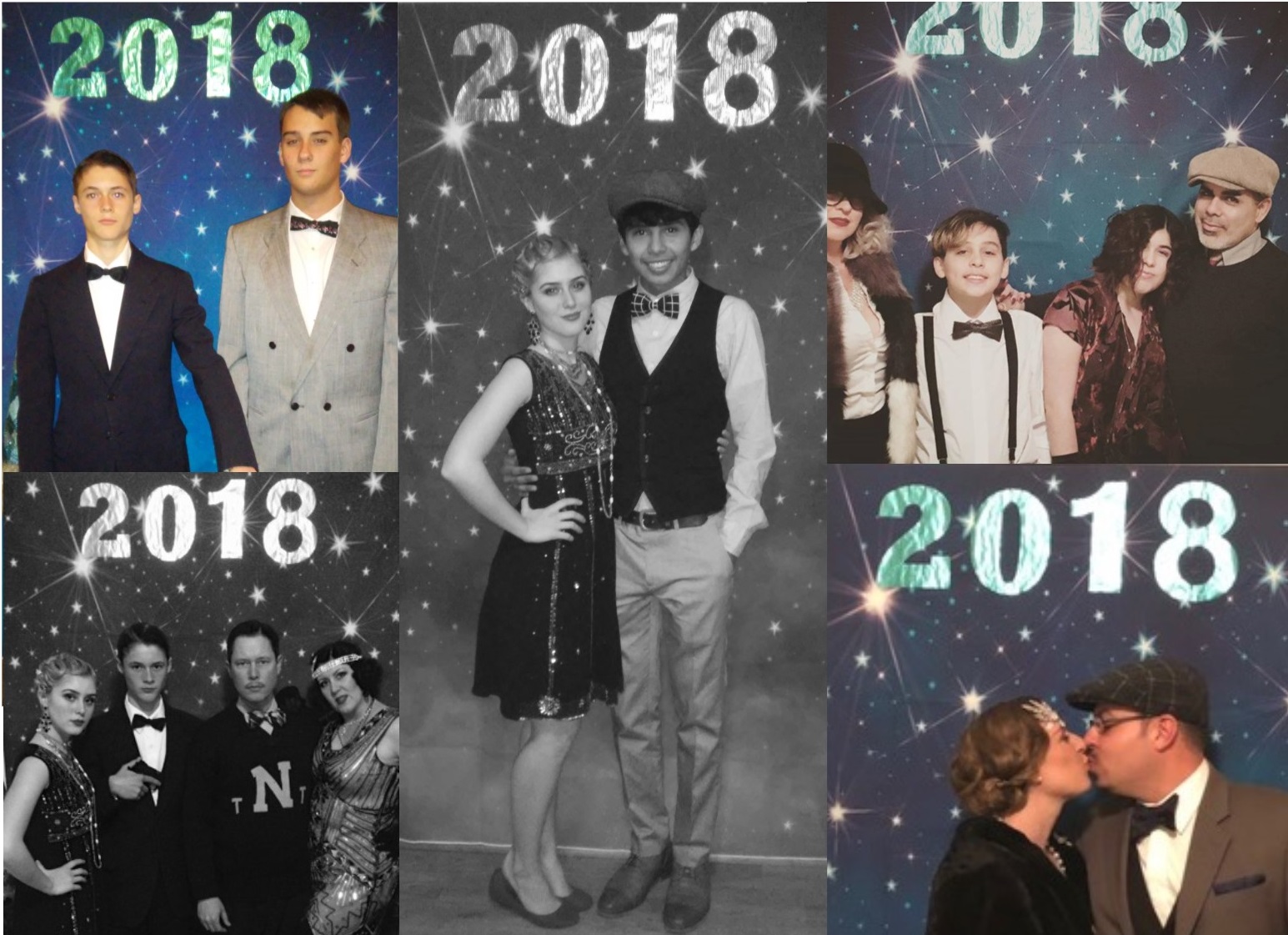 We had a ton of good food ala potluck. I simply asked everyone to bring a fancy 1920s New Years Eve party kind of appetizer. And although it would be hard to define 1920s food, everyone did swell on the fancy. Not to mention all the amazing giggle-water partiers brought. Lots of gin, but some really hotsy-totsy 1920s prohibition whiskey! How cool is that!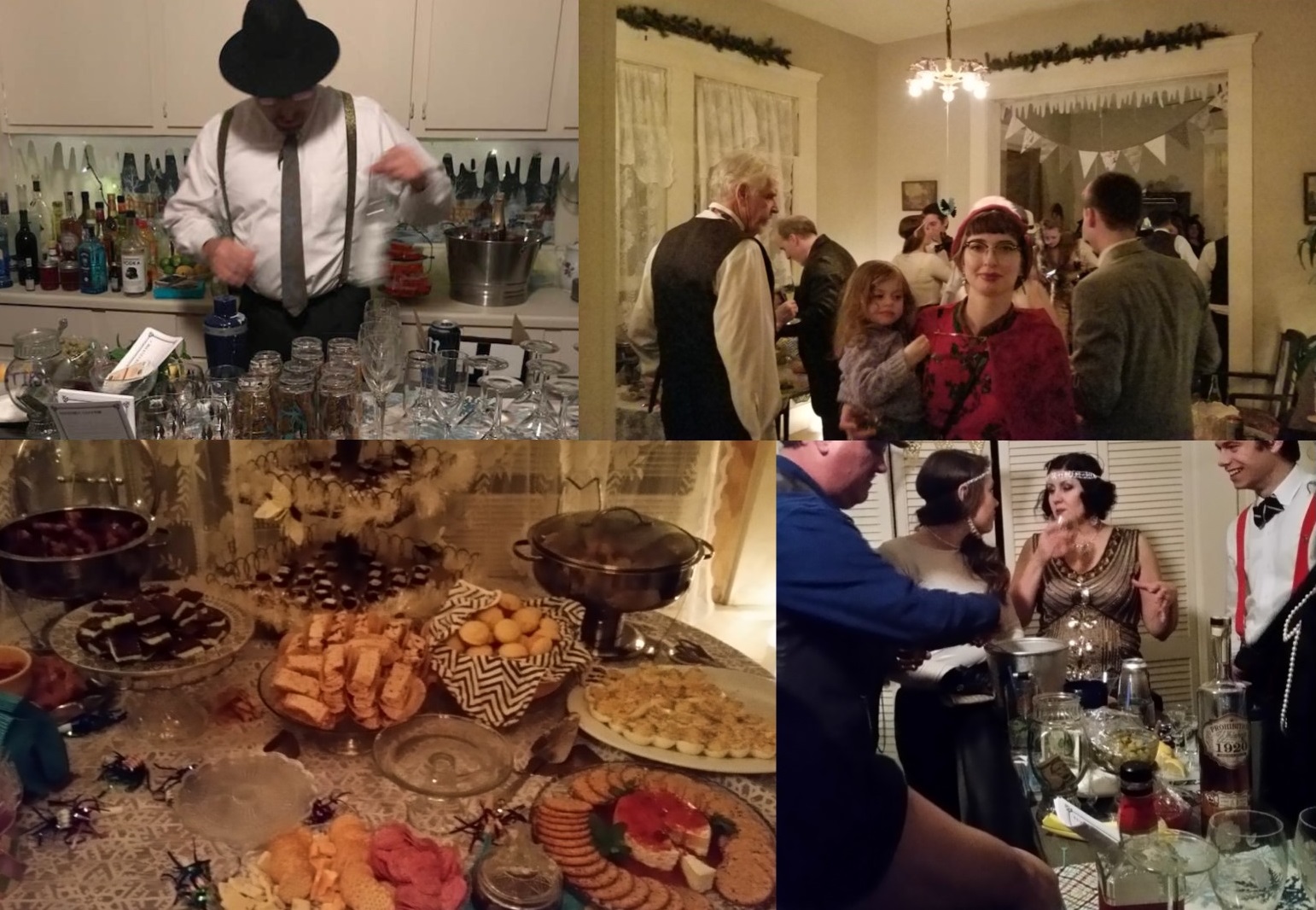 What would a 1920s New Years Eve party be without excellent costumes garb? I cannot believe how amazing everyone looked and how well they did with their vintage fashion. We had lots of swell bow-ties that were the bees knees, gobs of swinging fringe, and hair that was the cat's pajamas!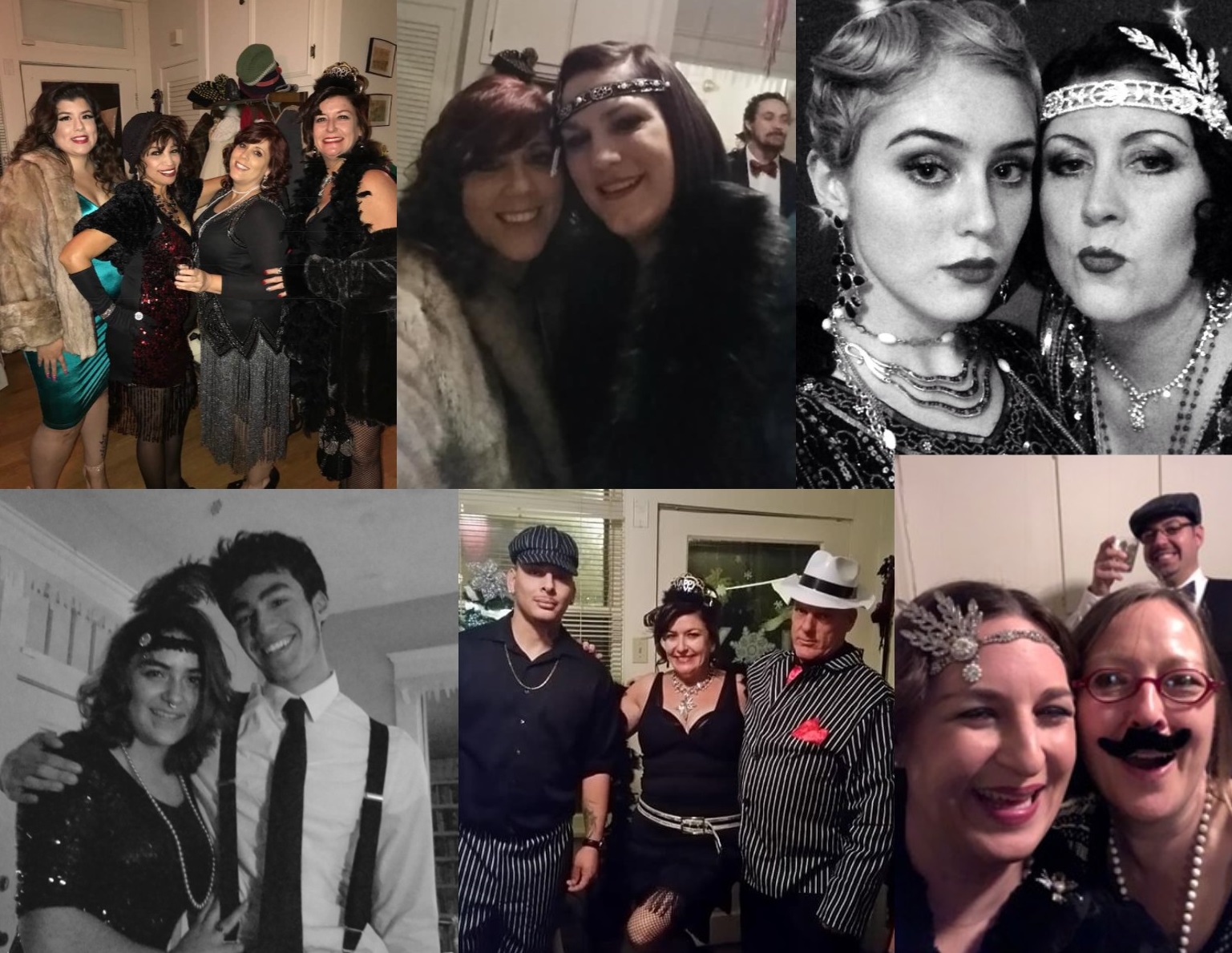 Hot Jazz & More
What's a party without music, therefore we had to have Hot jazz with some early big band to keep everyone moving. My big daddy gangster (hubby) put together a darb playlist for the early part of the evening. We even had quite a few Oliver twists on the dance floor doing their best Charleston and swing dances. Below is a playlist my sheikh put together for the pre-midnight mood but with an ear for variety and upbeat flappers and gangster vibe. Click to listen or buy!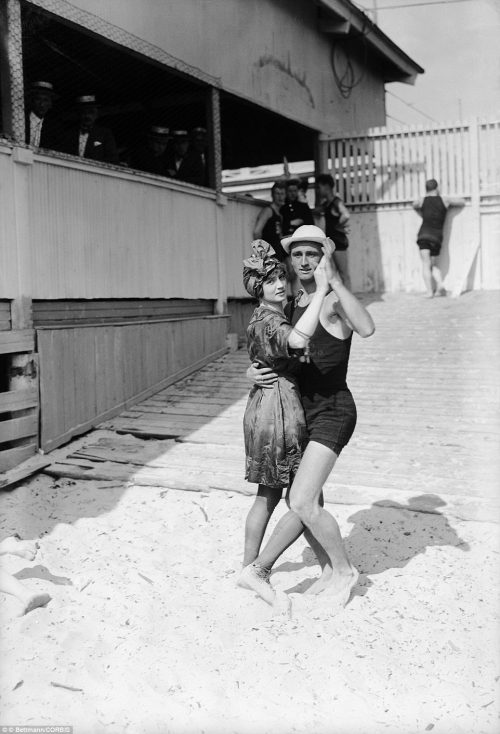 ::
That's the 1920s New Years Eve party in a nutshell. I wish I would have taken more pictures with an eye for my blog, but I think you get the idea. Have you ever been to a 1920s party and however did they create the atmosphere? What was your favorite cocktail? What did you wear? Do you have a fave band from the hot jazz era? If you like this era, don't forget to try my time-travel, murder-mystery, paranormal romance: The Flapper Affair. Have you read it yet?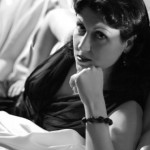 Tam Francis is a writer, blogger, swing dance teacher, avid vintage collector, and seamstress. She  shares her love of this genre through her novels, blog, and short stories. She enjoys hearing from you, sharing ideas, forging friendships, and exchanging guest blogs. For all the Girl in the Jitterbug Dress news, give-aways, events, and excitement, make sure to join her list and like her FB page! Join my list ~ Facebook page