~ I Won NaNoWriMo and Revolutionized my Writing ~
This year a gal in my writer's group convinced me to sign up for the NaNoWriMo ( National Novel Writing Month). I had originally said NO, with good reason. I was working on a compilation of ghost stories, still querying my novel and thinking of a "tense" rewrite, my son had the lead in a the regional theatre play  (which included running line, making costumes, taxiing to rehearsals) , my daughter had her usual, voice, tumbling, and football games, I had this website, as well as a monthly tea party group and book club. And did I mention at the beginning of the month the Steampunk Vaudeville Variety show I directed was debuting. There was NO WAY I could see being able to write 50,000 words in 30 days.
Just Do It
I have no idea what changed my mind about doing NaNoWriMo, maybe it was the competitive nature in me trying to keep up with the gal in my writing group,  or maybe it was all the internet advice about writing ANOTHER novel while querying your first, or maybe….I was (am) nuts.  Whatever the reason was, I signed up. I had two solid ideas for NaNoWriMo, one was an extended ghost story idea which wasn't completely fleshed out, I had some characters, some basic plot ideas, but no outline. The other was my sequel idea for The Girl in the Jitterbug Dress. I'd been stewing on that one for a year, but hadn't put anything to paper except a few plot problems and new scene locations. I got feedback from both sides, "do something completely different in case no one likes the first novel," "do a sequel, agents and publishers love sequels." The sequel idea won out, by the sheer fact I wanted to disappear into my swing world again.
What I Should Have Done but Didn't
I should have written a proper outline, character reference and prepared more, but I was sucked in by so many other authors who said how much they liked to "fly by the seat of their pants." Although the novel did take some creative turns which were amazing gifts of the universe, it was painful and made my journey a little more difficult than it could have been.
Tip 1 PREPARE, PREPARE, PREPARE. It's not impossible to win NaNoWriMo and not prepare, I'm living proof, but its so much more difficult
Tip 2 If your a pantser ignore tip one
Tip 3 Don't try to be something you're not. I'm not a pantser (but I didn't figure that out until I did NaNoWriMo with no outline)
Everything That can go Wrong Will go Wrong
So, not only is NaNo in November, Turkey Day month which I'm a huge home cooker and baker (no store bought pies or store bought ready made crust, no stove top stuffing, no cookie or bread mix, no…well you get the idea), but no sooner did I get on a roll with my 1,700 plus words a day, but my sister called. My mom's brain tumor was back and she'd fallen and broken her arm and could I fly out and stay with my mom in the hospital for a week while she got her bearings. "Sure," I said, "I can continue to write in the airport, the airplane and nursing home room, I can still do this." This might have worked if I wasn't completely freaky paranoid about flying (even with Xanax and alcohol I have an anxiety level which leaves my head feeling like my brain is oozing out my ear and my heart is galloping through every part of my body). That coupled with my mom's need to talk almost every moment she was awake left me a week behind on my NaNo.
Tip 4 Don't plan on having 30 days
Tip 5 Cushion, Cushion, Cushion, don't just hit your daily goal, push for more, you might and mostly likely WILL need it
Never Surrender
There was a point when my Sister was driving me to the airport when I thought, "Okay, that's it, I tried, I didn't get to write this entire week, I won't make it. I can try again next year with the other novel idea. I can still continue with this, but I'm not going to make it. It's just impossible."
Then something clicked, some reserve, some competitive gene took over and I wrote like my fingers were on fire and the only way to put them out was to reach 50,000. I pushed myself beyond limits I didn't know I could. This was the real gem of  NaNo. I'd finished a novel before, I knew I could write an entire book, but it had taken me a year. Usually when I finished a chapter or scene I would stop. I would say, "that's enough for tonight." Pushing to reach my NaNo goal, I couldn't stop. I would finish a chapter and instead of stopping for the night, I would push on to the next.  This was a revolution! NaNo taught me I could expect much more from myself that I EVER thought possible.
Tip 6 Write past your limit and then write some more
Tip 7 Try to increase you word count EVERY day
Tip 8 Have writing buddies, watch their count go up, friendly competition is good, (you're not competing against each other, you're competing WITH each other)
Something's Got to Give
I pushed myself to make up the lost week. I stayed up too late at night until not only my prescription glasses blurred, but every pair of reader magnifying glasses blended my typed words into Rorschach ink blots.
I wrote on my lunch break at work. I wrote in the carpool lane with my laptop balanced between my steering wheel and lap. I let the kids eat cereal for dinner or apple sauce and Hot Fries. I hadn't dusted all month and the last roll of toilet paper circumnavigated the house from bathroom to bathroom. I wanted to finish BEFORE Thanksgiving. I did, but I was so exhausted I didn't cook after all, (we barbecued and I did make ONE home made apple pie, a relish tray and banana nut bread–yes I AM nuts).
The other downside was, I felt my writing was sloppy, even for a first draft. There were times when I didn't write enough, I didn't convey the scene or emotions that were needed. I felt the pressure of rushing ahead. Other times I  rambled or padded, over-describing a scene or character.
Tip 9 There will be times when you CANNOT do it all in one day, it's okay to not shave your legs
Tip 10 You're family or friends or significant other still need you, BALANCE your time, NaNo teaches you time management (if you pay attention)
Tip 11 No matter what: any writing is better than NO writing
Did you try NaNoWriMo? Share your experiences and what you learned. Did you like it? Would you do it again? Did NaNoWriMo make you a better writer?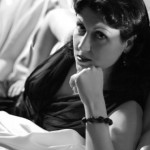 Tam Francis is writer, blogger, swing dance teacher, avid vintage collector, and seamstress. She  shares her love of this genre through her novels, blog, and short stories. She enjoys hearing from you, sharing ideas, forging friendships, and exchanging guest blogs. For all the Girl in the Jitterbug Dress news, give-aways, events, and excitement, make sure to join her list and like her FB page! Join my list ~ Facebook page