The self-publishing journey has been exhausting and rewarding. Many things I learned along the way, I wish someone had told me about, so I wasn't stumbling in the dark. I've culled what I've learned from experience, workshops, and fellow bloggers to share the basics of what's entailed in self-publishing in one long list of tips and useful links. Not just getting your novel to print or ebook, but everything surrounding becoming your own CEO and publicist. (some links are area specific for the Austin, Texas area).
Tam's Self Publishing Tips
Finish the manuscript with HELP and Edit, Edit, EDIT
Beta Reader
1. Beta Readers: You need actual critics not praisers, and not shredders who will demolish your work.
2. Friends work well for beta-readers and work best if they regularly read your genre.
3. Family again, but they can often be too critical or not critical enough.
Critique Groups
4. On-line reader exchange: Try posting on your city's local FB page. I've found beta-readers that way. Often this is a two-way proposition and they may want you to review their work.
5. Find Critique Groups. There are many critique groups in your area. Try your local library first and then genre groups. Most genre groups like those listed below also have critique groups and or critique sessions.
6. No Critique Group in your area? Create your own. We did! It's as easy as putting ads on craigslist or your city's local facebook page or local library.
Genre Writer's Groups
7. Join a Genre Group
8. Romance Writer? Join: ARWA (Austin Romance Writers of America) http://www.austinrwa.org/
9. Mystery Writer? Join: AMR (Austin Mystery Writers) http://austinmysterywriters.com/
Time to call in the Professionals
10. Hire a Professional Editor: You can only go so far with beta-readers and critique groups. At the very LEAST hire a proof-reader.
11. Change it up Editing http://changeitupediting.com/
12. Jessica LaMirand http://www.theeditingchick@gmail.com
13. Pam Dougherty http://www.thewriteactor.com
14. Amu Knupp http://www.blueotterediting.com
15. April Kihlstrom april.kihlstrom@sff.net
 Run for Cover
16. Cover. There's nothing MORE important to marketing than a GREAT cover design.
17. Don't tell the professional exactly what you want, let them do their job and give them freedom and trust.
18. Don't try to design it unless you are a professional! And no just because you design flyers for your local club or parent hand-outs your not a cover designer. Hire one.
19. Do Not use Createspace's template. It looks unprofessional. Great if you're just giving copies to friends and family. NOT good for marketing.
20. Check out this blog about an almost disaster when I tried to design my own cover: Don't try this at home.
Pros to Cover your Prose
21. Try: Karen Phillips http://www.phillipscovers.com/about.html 
22. Perry Elisabeth http://perryelisabethdesign.blogspot.com/p/blog-page.html
23. C.K. Volnek http://www.ckvolnek.com/cks-cover-designs1.html
24. Kim Killion www.hotdamndesigns/bookcovers.asp
25. Erin Dameron Hill www.edhgraphis.blogspot.com
26. Dar Albert www.wickedsmartdesigns.com
27. Mae Phillips www.coverfreshdesigns
28. Spec Press http://specpressdesigns.tumblr.com/basic-custom-cover
29. Write an amazing Back Cover Blurb: Check out blogs like this one to help you write it.
 eBook Conversions
30. DON'T use Amazon Kindle. Why? Because it is machine done and they do not look at every page. Please hire a conversion specialist.
31. Paul Salvette http://bbebooksthailand.com
32. David Lynch http://proofandformat.com 
33. Lucinda Campbell ikcampbell@ikcampbell.com
34. Anessa books http://anessabooks.com
Self Promotion
What a Tangled Web we Weave
35. Websites: Do an author page, not a book page. Have links to your books from that page, or try a "landing page." The idea is to create a brand with your name and your writing. There are many sites where you can create your own with drag and drop, but make sure you've registered your author name as your domain.
36. Kathy Anderson Kathy Anderson Business Support Services
37. Liz Bennis http://www.bemispromotions.com
38. Dawn Henderson http://www.austindesignworks.com
39. Charlottes Web Design http://charolottes-webdesign.com
40. Scarlett Rugers http://scarletrugers.com
 Social Media
41. The best way to drive traffic to your site is through social media. What I've listed below have been the outlets that have driven the most traffic to my site.
42. Facebook and Facebook groups (i.e. writing groups, genre groups, subject etc.) I found tagging friends or acquaintances to pertinent posts as well as posting in groups has worked better than status updates.
43. Linkedin and Linkedin Groups. Again, the groups have yielded more click-throughs to my site.
44. Twitter. Tweets that engage or entice, NOT a random line from your novel. NO. NEVER!
45. Try Tweet Deck where you can see different columns of tweets and follow specific hashtags.
Hashtags # for Writers
46. #mywana my We Are Not Alone Kristen Lamb blogger Group
47. #amwriting
48. #IARTG Indie Author ReTweet Group
Tweetle Dee and Tweetle Dumb
49. DON'T tweet BUY my book EVER!
50. DON'T COMPLAIN about the indie industry, agents, publishers, reviewers, etc.
51. DON'T post the same tweet over and over.
52. DON'T post personal problems.
53. DON'T post quotes from your book.
54. DO post book signing events.
55. DO post Author Conferences that you are part of.
56. DO post awards.
57. DO post interviews.
58. DO post notice of NEW blog post to your site or guest posts.
59. DO use PICTURES with every post.
 Other Notables
60. Google+ has been a nice source of info, but has died down a little. There are several great writing communities as well as genre communities. Find one that fits you. BEWARE of self-promotion though, that will get you kicked off most of them.
61. Pinterest is one of the sites I use to drive traffic. Whenever I use photos in my blog posts or short stories I pin them to Pinterest from my site. That way any user that shares or re-pins will be taken back to my site when they click on the picture. I also write a little blurb on how it relates to my site and writing, adding my link in the description as well.
Book Signings
62. There are many place to hold a book signing. Think local, think global, and think outside the box.
63. Make sure you include a short excerpt oral reading of your book. Practice BEFORE the event.
64. Bring some kind of FREE give-away for patrons attending the reading, bookmarks, pens/pencils with your website on them, cookies, food, etc. wrapped with site tags, etc.
65. Try your Local Library for a signing. They are usually more than happy to provide space and add you to their newsletters or activities list.
66. Book Clubs. Every town has them and they LOVE to have the author visit their club and so the clubbers can ask questions about the novel and their writer's journey. They can be found through friends, libraries, or community boards.
67. Independently owned or small chain book stores are often happy to stock your book for a percentage of the sale: Book People www.bookpeople.com/ (Austin), The Book Spot http://www.juliesbookspot.com/ (Round Rock)
68. Genre related events (i.e. Cars Shows, Antique Shows, Fashion Expos, Knitting Clubs, Sororities, Fraternities, business groups, Quilters groups, etc.–think outside the box).
69. School Libraries. Have you written a middle-grade book or a Young Adult Fiction? Talk to your school librarians, they are usually willing to have you  read and talk to students about your writing process. Make sure to DONATE several of your books to their library, too. Maybe do a drawing for one of the kids to win!
 I Walk the On-line (Book Promo Sites)
73. http://www.fkbooksandtips.com
Free For (Almost) All
74. Make Free work for you by raising awareness of your site. This works best if you have several (at least 3 titles out). 75. Send or give away for groups as a Fund Raiser Giveaway. Philanthropic groups are always looking for give-aways for silents auctions. Even if only one person wins your book, think of all the people who may look at it and see your name. This works best as a group of books or putting together your own promo basket. I once did one with my book, a jaunty 40s cap, a pair of vintage gloves and a big band CD.
76. Use your genre to give away as an event Prize. For example, if your lead character quilts maybe donate your book as a prize or to be added to a prize basket.
Other Fab Glad Tips for the Self Publisher
77. Key Words: Use key words for category and descriptions. You can use single words and phrases. Check what the current best-sellers are using to describe their books. Do these apply to your book? The algorithms are constantly changing so you have to check your keywords regularly.
78. When adding your book to Amazon get into the SMALLEST subcategory possible for higher visibility
79. READ your genre
80. WRITE MORE books
81. Email list building sites like MailChimp can be a good idea to build an email clientele list. Don't bombard with too many newsletters. This is especially important for authors who do not blog.
82. ADD book to Goodreads (it will not show up automatically).
83. Make sure you add an author page on Goodreads.
84. Participate in the book giveaway promo offered on Goodreads. Great way to gain followers and increase visibility.  Make sure you send out "winner's copy" in a very timely manner.
85. Don't forget to add an Amazon Author Page (bio, pix, info, and you can watch your stats).
:: Do you have personal experience with self-puplishing? Did you find a secret you'd like to share? What's your feelings about social media, giving away books for free and promotion. What's your feeling about self-publishing?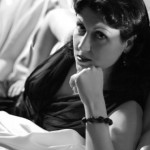 Tam Francis is writer, blogger, swing dance teacher, avid vintage collector, and seamstress. She  shares her love of this genre through her novels, blog, and short stories. She enjoys hearing from you, sharing ideas, forging friendships, and exchanging guest blogs. For all the Girl in the Jitterbug Dress news, give-aways, events, and excitement, make sure to join her list and like her FB page! Join my list ~ Facebook page