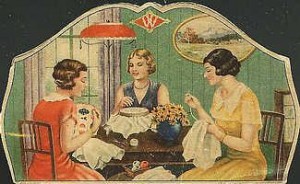 ~ Vintage Patterns ~
My vintage patterns are organized by era and style, mixing the Hollywood and Butterick, McCalls with Vogue, and strange envelopes with New York returns: Ann Adams and Marian Martin. On rainy afternoons or cool winter mornings I peruse and dream of all the lovely dresses and outfits I will make. I imagine how they will look in vintage rayon picked up at the swap meet, or the gorgeous floral found at the by the pound fabric warehouse. I think about the women who sewed them before me. What fabric did they use? How many times did they wear the dress? Did it turn out how they hoped? Did they have their first kiss in it, find their true love, lose him, or marry in the dress? Did they turn heads at a dance? Did their new creation make them feel just a little bit prettier?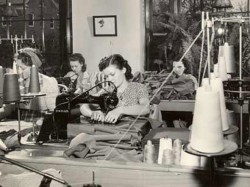 A quiet mystery insinuates itself when working with old patterns. Un-creasing the yellowed folds, finding old notes in the directions and sometimes hand-made pattern pieces cut from old newspaper. The thought of another's fingers handling the patterns thrills and connects me to the past. I love the idea of taking a flat piece of fabric and turning it into a three dimensional object that can live on its own in the world, outlive me. The small act of creating is an inspiring thing. I fear I will never sew all the patterns in my collection. Already my children have outgrown the lovelies I collected for them, so many little girl dresses unsewn, so many overalls and Ike Jackets pushed to the back of the drawer.
Who will continue the custodianship and preservation of the past. I believe I could sew the rest of my life and not be able to finish them all. It's unsettling, yet comforting, too; the open ended possibility of what "could be."
::
Do you have a vintage pattern collection? How many vintage patterns have you sewn? What's your favorite era or vintage pattern? Do you have an sewing tricks or advice?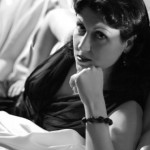 Tam Francis is writer, blogger, swing dance teacher, avid vintage collector, and seamstress. She  shares her love of this genre through her novels, blog, and short stories. She enjoys hearing from you, sharing ideas, forging friendships, and exchanging guest blogs. For all the Girl in the Jitterbug Dress news, give-aways, events, and excitement, make sure to join her list and like her FB page! Join my list ~ Facebook page