Dressing the Part: A Vintage Swing Dance Ghost Story

Ghost Story PART ONE
Lizzy closed her eyes and tried to find her partner's rhythm, that technique often helped when dancing with a stranger. She didn't know what possessed her to sign up for the Jack and Jill contest. She hadn't been dancing very long and Jack and Jill contests could be particularly difficult. Paired with a random partner and rotated every ninety seconds, she'd be judged on how well she followed and how much individual style she could add to the dance. Still in the first round, she couldn't feel his lead, so she closed her eyes.
She shifted into the past, like a memory she'd never had, and found herself jitterbugging with a leggy sailor at a USO dance. His rough hands chafed hers, but she liked his enthusiasm and joy of dance. She smiled and followed his lead—his rhythm solid and easy. When Lizzy opened her eyes, she found herself back in present time, her lanky partner smiling at her. She'd found his rhythm. When he spun her out of the Shadow Charleston, it felt good. If the judges were paying attention they would've noticed she hadn't missed a step.
She guessed it was her new vintage dress. The 1940's era, poofy sleeve, A-line skirt in pink umbrellas and black trim made her feel more graceful. She'd finally found the courage to dress the part. Not all the swing dancers did, but she admired the winners of the national contest, and they'd worn vintage clothing. It made the Lindy Hop seem that much more authentic. She didn't know how to do her hair or make-up yet, but when she'd stopped by an estate sale in her neighborhood, the dresses called to her. She was thrilled to find they were her size. Even more astonishing, a pair of wedgie shoes that matched all three dresses, fit perfectly as well.
She'd had the dresses dry-cleaned and  worn one for the first time tonight. The frock boosted her confidence enough to sign up for the contest.
A thin sheath of perspiration covered her body. The dress clung to her like a second skin, and she felt strangely invincible. She made it through to the next level. All the leads in the final round were good and solid but led complicated moves she didn't know. She followed the flow of the dress, the skirt wrapped around her thighs like a Morning Glory. The poofy sleeve kept her from raising her arm too high, which would have resulted in elbowing her fourth partner in the face.
They announced Lizzy as the winning Jill, surprising her, but another part of her was smug with the win. Emboldened from her success she found herself asking all the hotshot hoppers to dance. Once or twice, naughty thoughts about the guy at the end of her arm entered her mind. She'd never thought that way about a stranger before. Visceral flashes of flesh popped before her eyes. It was as if she was of two minds. She danced every song until the lights went up and the organizers ushered everyone out.
She hadn't felt the blisters from the new/old shoes until she returned home and peeled off her socks. The cotton stuck to the raw circles of rubbed flesh. Luckily there was no blood.

Ghost Story PART TWO
He dipped her and pressed his leg between hers, closer than most leads would. She didn't mind, liking the way her dress slid across her hips and trailed to the floor. His breath ghosted across her neck. She wanted him. And when he pulled her up from the dip, she shifted her weight and leaned into his taut body, aware of the thin rayon fabric between them. She'd seen him before and thought he was cute, but had never danced with him before tonight.
His jet-black hair was slicked into a 1930's gangster coif, a few strands had fallen over his dark eyes. High Korean cheekbones hid a shadow of acne scars, and only a few inches taller than she, his athletic body fit hers like a mirror image. He smiled.
"I thought you were a beginner dancer. That was a kick ass dance. You move like you've been dancing for years," he said, low in her ear, not releasing her from their close position. "Thanks for my best dance of the night."
Other partners were breaking apart, grabbing their coats and bags, he and Lizzy held fast to each other.
"You're welcome." Lizzy stressed the word welcome. She didn't feel like herself exactly, but she liked the way she felt. Bold.
"So, are you hungry?" he asked.
"Hmmm, very."
"Well, would you like to go grab something to eat? I think a bunch of the other dancers are heading to the diner."
She shrugged, looked him up and down, then raised her brows.
"Or, I could fix something for us at my place? I'm a good cook, you know." He winked.
"That sounds swell. I love Chop Suey." She wondered why she said that, she'd never had Chop Suey, and she'd never used the slang swell before, though it reminded her of an old movie. "I'll follow you in my car," she added.

Ghost Story PART THREE
The dim hallway light cast a warm glow across their bodies as they scrambled through the doorway. He pulled the keys from the lock and shut the door with a swift kick. Lizzy grabbed his face and pulled it to hers, smashing her mouth into his. He tossed his keys on the chair and returned her kiss, pulling her tight. She backed him against the wall, knocking a lamp to the floor on her way. She tugged his shirt, pulling it over his head between kisses and ran her hands down his smooth chest.
"I don't even know your name," he said between kisses.
"Betty," Lizzy replied. Though her name was Elizabeth, she'd always been Lizzy. She didn't know why she told him Betty. The vibrations zooming through her limbs must of distracted her. His body was young and firm, and she wanted all of it.
"I'm Wayne. How do you get this damn thing off?" He groped the back of her dress for a zipper.
"Oh, it's vintage, the zipper's on the side."
"Ah, ha." He slid the fastener down and pulled the dress over her head.
As soon as her dress was off, he turned her, trading place–her back now to the wall, and pressed his body into hers, running his hands over her breasts, waist, and hips. Instead of wanting more, her body and mind started to cool. He grabbed the edge of her slip and tugged it toward her head.
"Whoa, we're moving a little fast." She  smoothed down the silky garment.
He took a step back. "Uh, okay, I was just following your lead."
"Yeah, I know." She kissed him softly, the lust gone, only a low simmer remained. "I just got crazy for a minute, and I don't want to rush things. I really like you, and I really am hungry."
He exhaled with a puff and ran his hands through his hair.
"Well, okay, food it is. How about pancakes?"
"Not Chop Suey," she smiled, "but it sounds good."
"Yeah, I don't even know how to cook Chop Suey." He laughed and pulled out pancake ingredients.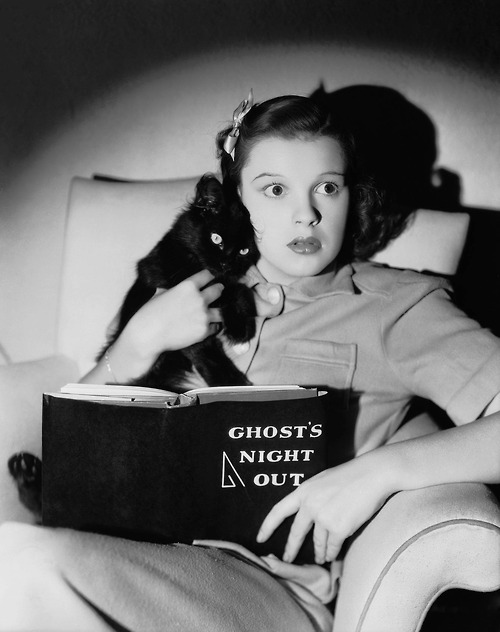 Ghost Story PART FOUR
She looked at her face in the mirror and finally began to recognize herself. She'd dyed the hair red, cut it shoulder length, and pulled it up into victory rolls. Curls bounced around her neck. Once the brows and eyelashes were touched up, she brushed jungle-red lipstick across the lips. The new brassieres really pushed up her boobs and made her waist look even smaller. She wasn't crazy about the tight panties, but she'd get used to them. She was going to live it up, and do everything her heart desired, and that pesky girl was not going to stop her.
When she arrived at the bar, the band had already played halfway into their first set. Her new friends greeted her, and Wayne wasted no time pulling her onto the dance floor.
"I like the new hair color. Looks good against your skin."
"It would look even better against yours," she said.
"Hmmm, would it?" He nuzzled her neck and kissed behind her ear, dragging his lips across her earlobe before he sent her out into a spin. She tingled from ear to toes and back again.
Her vintage dress, the third in her collection, clung to her body and rushed around her legs like river water, the blue gabardine fabric accented the thumping bass. Wayne slid his hand from her back to her hip, pressing into her firm curve. Not a jitterbug move, but she liked it. She smiled and caught his eye when she came around from a shoulder-twist turn, spinning a full three-hundred-and-sixty degrees. She hadn't felt so alive in years.
When the dance was over she was ready to go home with him and pick up where they'd left off, but the night was young, and anticipation made the game that much more fun. She wouldn't make the same mistake as last time and let him take the dress off. She thought she could be very creative with her favorite 1940s dress. Before he could walk her off the floor, a nerdy guy with pleated pants and a button-down, short sleeve shirt, came running up to them.
"Hi Lizzy." The nerdy guy's voice pitched in a high wispy tone.
"Lizzy?" Wayne scrunched up his eyes. "I thought it was–"
"Betty. I go by Betty now, Garth."
"Oh, that's odd." Garth cocked his head like a parrot, contemplated this information and continued with his overzealous address. "Well, I'm back from my vacation. It's great to see you out. Glad to see you stuck with the jitterbug. It was sure great meeting you in that Lindy Hop class. Would you like to dance?"
She wanted to say no. She wanted to stay with Wayne and join her new group of cool vintage clad jitterbug friends. She wanted to tell him to scram, but something inside her made her smile and answer, "Sure Garth, I'd love to dance with you."
It was like dancing with a metronome, on the beat, but no zest and on his toes like a prancing pony. She couldn't sink into any of her favorite moves and wondered how she'd befriended him at the dance lesson. He led switches, and she rotated around him like a satellite, her feet playing with the clarinet solo as the musician rode the beat.
"Whoa, that's fancy. When did you learn that? You got good, fast, Lizzy, uh, I mean, Betty."
"Thank you." She half-smiled, but couldn't wait for the dance to be over.
As she came around for the turn, her zipper placket caught on one of his buttons. It was impossible that she could hear the seam rip over the sound of the band, but somehow, she did. It resounded like rapid gunfire, and as the shots echoed in her ears, she miscalculated a step, twisted her foot, and folded onto the floor.
"Nooooooo," Betty cried.
"Oh Liz–I mean Betty. Oh, I'm so sorry. Are you okay?" Garth leaned down and reached for her hand.
"Yes. No. Yes. Lizzy. Yes. Call me, Lizzy." Tears streamed down her face.
"Oh, no. Don't cry. Let's get you some ice."
"No, really. I'm okay." She unbuckled her vintage wedgie. The fresh blister stuck to the old leather and pulled away. Blood trickled onto the parquet floor. Garth helped her to a chair. "Chhhh, fff, bllrrr." Betty couldn't form words in Lizzy's mouth.
"Your dress. I'm sorry. I'll pay for it." Garth hovered around her like a hummingbird.  "You just take it to a tailor and…"
"Shhhh. It's okay. I'm grateful." It was like speaking from the bottom of a well, but Lizzy could speak again. She looked down at the ripped seam. It ran almost to the hem of the dress. "Garth, can you grab my coat?" She pointed to the chair.
He ran over and retrieved Lizzy's coat. "Can you find Wayne and tell him about our accident. Tell him I'll call him later?"
She hobbled as fast as she could to the bathroom and slammed the door to the stall, tearing at the beautiful vintage dress. It ripped clear up the side. She slid her arms out and let it drop to the floor. Something inside her tore at the same time. She convulsed and leaned over the toilet and vomited until she was empty.
Her coat was too warm and felt itchy against her skin, but she buttoned it over her slip and picked up the dress. Now that she recognized the sensation, energy emanated from the dress like small static shocks, little bits of Betty trying to push back in. The water from the sink tasted like minerals, but was refreshing as she rinsed her mouth and dabbed her neck and temples with the cool water.
It was a strange sight to see herself as a redhead. She liked the hair style though, very 1940's, pulled up in rolls, arched eyebrows and a pretty silk flower at her ear. As much as she hated Betty for taking over her body and trying to bury Lizzy inside, a small part of her would be forever changed. The red would have to go, though.

Ghost Story PART FIVE
The darling wedgie shoes had to go, too. She took a knife to them, piercing the leather like an animal. She pulled, tore, and ravaged the shoes until they were unrecognizable. With the demolition of each vintage items, Betty slipped further away, and she felt more like Lizzy. She thought about writing it down or telling someone, but no one would believe her. She barely believed it herself. Looking back, Lizzy could see how Betty had slowly poured into her every time she wore one of Betty's dresses. She didn't understand it, but knew somehow Betty's soul was in the clothes and she'd been possessed by the selfish woman's ghost.
She cried as she cut the beautiful fabric into tiny pieces. She cried for the loss of the connection to the past. She cried for the loss of Betty's jitterbug knowledge and the hours of practice it would take to be as good as Betty. But mostly, she cried for never ever having felt as confident, beautiful, and wonderful as Betty had made her feel. She cried because she didn't know when she would feel like that again, if ever.
When done with the clothing dissections, she took the parts to the fire pit in the apartment commons. The dress pieces fell like flower petals onto the ash pile. She'd bought two things on her way home, one of them lighter fluid, which she squirted onto the heap.
She dropped a lit match. It ignited with a whoosh, and in the crackling blaze she was sure she could hear a trumpet, clarinet, and bass beat out a solid rhythm. She cried for the joy of dance, and jitterbugged around the firelight until it smoldered into a million glowing eyes.
Lizzy went inside, read the directions inside the box of hair dye, and began the first step.
::
Did you like my ghost story? If you've read Ghostoria, you might remember it. As always I like to incorporate fashion and dance in my stories? Do you like when an author describes a characters clothing? Have you ever wondered who owned your vintage before you? What they did in those clothes? What's your fave kind of ghost story? Eerie? Gory? Though-provoking ghost story? What fun vintage lifestyle traditions do you have for Halloween? If you liked this ghost story, don't forget to check out all the vintage romance in Ghostoria and my latest novel: The Flapper Affair, a time-travel, murder-mystery 1920s ghost story romance!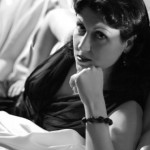 Tam Francis is a writer, blogger, swing dance teacher, avid vintage collector, and seamstress. She  shares her love of this genre through her novels, blog, and short stories. She enjoys hearing from you, sharing ideas, forging friendships, and exchanging guest blogs. For all the Girl in the Jitterbug Dress news, give-aways, events, and excitement, make sure to join her list and like her FB page! Join my list ~ Facebook page