Why Book Signings are for you whether you're a reader or a writer
By Tam Francis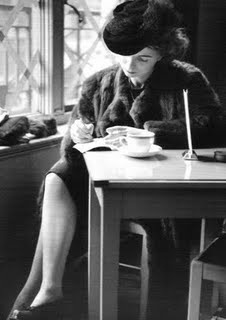 First let me invite you to my reading and signing of my debut book, Ghostoria: Vintage Romantic Tales of Fright. If you're in the Austin area, the darling little town of Lockhart is just a hop down one of the fastest freeways in the country. You can take in some of the world famous barbecue, admire the most photographed courthouse in Texas, and visit with Tam Francis in the historic Eugene Clark library. Make a day of it and enjoy the Dia de los Muertos Celebration with crafts, music, art, and food. Book sales to benefit library.
Tam Francis book signing Ghostoria: Vintage Romantic Tales of Fright
217 S Main St, Lockhart, TX 78644
(512) 398-3223
4:00 pm-6:00 pm
November 1st, 2014
What's in it for Readers?
The author will usually read snippets from the book giving you a free preview before you buy (I will be reading one of the short stories–perfect for Halloween and Dia de los Muertos)
You can get the authors signature and have a personal dedication (although a signature alone is more valuable than a dedication for collectors–unless you're famous).
There are often light refreshments (we will have lemonade and pastries)
Most times you can ask the author questions and find out more about them and their writing process. Great for aspiring writers.
Freebies (I will have FREE bookmarks for the first 50 readers and additional FREE gifts with the purchase of each novel purchased through the library).
You purchased a book on the internet or bookstore you can bring it to the reading. I invite everyone to bring their books no matter where were purchased.
What's in it for Writers?
A chance to connect with readers and build fans. It's easy to sit behind a computer and engage with fans, but it's nicer to meet them in person. You might learn something about them and about yourself.
Opportunity to sell more books. Patrons are not obliged to buy your books, but you've got a better shot at it if they're right in front of them.
Instant feedback. You'll be able to see in their faces if they're responding to your words.
Possibility for more online reviews. When a reader has met you in person, the likelihood of them writing a review (which helps sales), increases. Plus, you can simply ask them in person.
It's my hope to see you at the Eugene Clark Library Nov. 1st, 2014. I encourage readers and writers to get together and complete the circle of words. Hope to see you there!
::
Do you have more suggestions for book readings and signings? Have you been to any memorable ones? What made them memorable?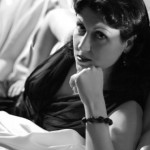 Tam Francis is writer, blogger, swing dance teacher, avid vintage collector, and seamstress. She  shares her love of this genre through her novels, blog, and short stories. She enjoys hearing from you, sharing ideas, forging friendships, and exchanging guest blogs. For all the Girl in the Jitterbug Dress news, give-aways, events, and excitement, make sure to join her list and like her FB page! Join my list ~ Facebook page