~ Dance Quotes Perfect for Swing Dancers ~
by Tam Francis
In my writing and in my jitterbugging I have come across dance quotes that embody the sensual, intellectual, and transcendent feel I experience when I dance and try to convey in writing. Below is a collection of classic dance quotes which I think work well for the swing dancer and especially speak to me as a writer. I hope you enjoy them as much as I do.
I've highlighted my favorites. What are yours?
Unattributed Quotes: 

Dance is a conversation between the body and the soul
The only dancer you should compare yourself to, is the one you used to be
When you stumble make it part of the dance
Life may not be the party we hoped for, but while we're here we should dance.
I don't dance because I want to I dance because I need to
Sometimes I hurt because I dance, other times I dance because I hurt, either way dancing fixes it all
Put music to your troubles and we'll dance them away
Love is a lot like dancing, just surrender to the music
Attributed Quotes:
–The truest expression of a people is in its dances and its music… Bodies never lie. ~Agnes De Mille (1909 – 1993)
–Dancers are the athletes of God ~ Albert Einstein
–There are many kinds of dances, but all those requiring the participation of the two sexes have two characteristics in common: they are conspicuously innocent, and warmly loved by the vicious. ~Ambrose Bierce (1842 – 1914), The Devil's Dictionary
–Those who dance were thought to be quite insane by those who could not hear the music. ~Angela Monet
—Dance is the purest expression of every emotion, earthly and spiritual ~Anna Pavlova
–The journey in between what you once were, and who you are now becoming is where the dance of life really takes place. ~Barbara De Angelis
–A sense of humor is just common sense, dancing.  ~Clive James
–Some dance to remember, some dance to forget ~ the Eagles
–You need chaos in your soul to give birth to a dancing star. ~Friedrich Nietzsche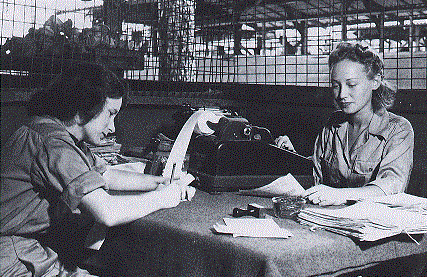 –I would not know what the spirit of a philosopher might wish more to be than a good dancer. ~Friedrich Nietzsche
–I would believe only in a God who knows how to dance ~ Friedrich Nietzsche
—Dancing in all its forms cannot be excluded from the curriculum of all noble education; dancing with the feet, with ideas, with words, and, need I add that one must also be able to dance with the pen. ~ Friedrich Nietzsche
–And we should consider everyday lost on which we have not danced at least once. ~Friedrich Nietzsche Thus Spoke Zarathustra
–I don't want people who want to dance. I want people who have to dance. ~George Balanchine
–If you cannot get rid of the family skeleton, you may as well make it dance. ~George Bernard Shaw (1856 – 1950)
—Dancing is a perpendicular expression of a horizontal desire ~ George Bernard Shaw
–The human language is like a cracked kettle on which we beat out a tune for a dancing bear, when we hope with our music to move the stars. ~Gustave Flaubert
—Dancing is the loftiest, the most moving, the most beautiful of the arts, because it is no mere translation or abstraction from life, it is life itself ~ Havelock Ellis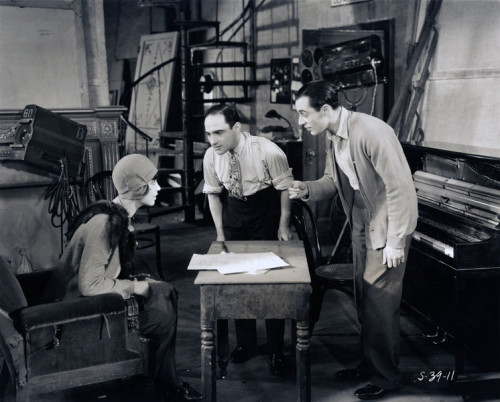 –The wine urges me on, the bewitching wine, which sets even a wise man to singing and to laughing gently and rouses him up to dance and brings forth words which were better unspoken. ~Homer (800 BC – 700 BC), The Odyssey
–Dancing is like dreaming with your feet! ~Martha Graham (1894 – 1991)
—Dance is the hidden language of the soul. ~Martha Graham
–Great dancers are not great because of their technique, they are great because of their passion. ~Martha Graham
–Nobody cares if you can't dance well. Just get up and dance. Great dancers are not great because of their technique, they are great because of their passion. ~Martha Graham
–The dance is a poem of which each movement is a word. ~Mata Hari (1876 – 1917)
—On many occasions when I am dancing I've felt touched by something sacred. In those moments, I felt my spirit soar and become one with everything that exists !~ Michael Jackson
–There is nothing more notable in Socrates than that he found time, when he was an old man, to learn music and dancing, and thought it time well spent. ~Michel de Montaigne
–Every day brings a chance for you to draw in a breath, kick off your shoes, and dance ~ Oprah Winfrey
–Let your life lightly dance on the edges of Time like dew on the tip of a leaf. ~Rabindranath Tagore
–We dance in a circle and suppose, while the secret sits in the middle and knows. ~Robert Frost (1874 – 1963)
–Life isn't about waiting for the storm to pass, it's about learning to dance in the rain ~ Shanna LaFluer
–All I want to do is dance until I fall into the undiscovered depths of my mind ~ Terri Guillemets
–There are shortcuts to happiness and dancing is one of them ~ Vicki Baum
–There was a star danced, and under that was I born. ~William Shakespeare (1564 – 1616), Much Ado About Nothing
—Kids: they dance before they learn there is anything that isn't music. ~William Stafford
–If you can walk you can dance, if you can talk you can sing. ~Zimbabwean Proverb
Bible Quotes:
You have turned for me my mourning into dancing: you have put off my sackcloth, and girded me with gladness. Psalms 30:11
Let them praise His name with dancing. Psalms 149:3

A time to weep, and a time to laugh; a time to mourn, and a time to dance.

Ecclesiastes 3:4
Then shall the virgin rejoice in the dance, both young men and old together: for I will turn their mourning into joy, and will comfort them, and make them rejoice from their sorrow. Jeremiah 31:13
And go forth to the dances of the merrymakers. Jeremiah 31:4
And David danced before the Lord with all his might. 2 Samuel 6:14
As the ark of the Lord came into the city of David, Michal the daughter of Saul looked out of the window and saw King David leaping and dancing before the Lord. 2 Samuel 6:16
They send out their little boys like a flock, and their children dance. Job 21:11
::
Which are some of your favorites from my list?Have I missed any of your favorite dance quotes?  I'm also looking to do a contemporary list of dance teachers and performers (from the last thirty years) who you feel quote worthy. Post here or send me a message.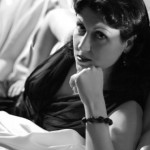 Tam Francis is writer, blogger, swing dance teacher, avid vintage collector, and seamstress. She  shares her love of this genre through her novels, blog, and short stories. She enjoys hearing from you, sharing ideas, forging friendships, and exchanging guest blogs. For all the Girl in the Jitterbug Dress news, give-aways, events, and excitement, make sure to join her list and like her FB page! Join my list ~ Facebook page