In honor of the big launch of The Flapper Affair ebook, I wanted to share my first 5 Star review and some fun historical facts from my research while writing the novel. Add this to your summer reading list, today! (Yup, I'd love for you to download it or buy the paperback).
Having much enjoyed the author's short story compilation Ghostoria: Vintage Romantic Tales of Fright, I was excited to read her new novel The Flapper Affair.
I wasn't disappointed. Both in and out of step with time, this book dances to its own tune. I love original tales where I'm truly not sure what's going to happen, and I thought this story went from strength to strength. A love letter to the 1920s, it twists and turns, seductive and colorful characters waltzing you through what is at once an intriguing murder mystery and an absorbing paranormal romance.
Eduard and Mia experience the throes of teenage love while exploring the bounds of what's possible and trying to set the past right. But what if setting things right means being ripped apart?
This book is a treat for anyone who likes historical romance with a difference. Executed with twist and flair, in turns playful and poignant, The Flapper Affair will keep you on your toes till the very last step.
As with any historical fiction, an author uses the facts as a jumping off place for the fiction. It also hampers the story to include all the research and facts, so I've shared some of the most interesting bits and where I veered from pure fact into fun fiction. 
FUN FACTS

This little bit of info didn't make it into the novel, but influenced one of the scenes. My critique group thought it was just a little too heavy-handed and I had already include a few facts about the dance and song.
The Original Black Bottom Dance, was printed in 1919. It came from an earlier dance called Jacksonville Rounders' Dance printed in 1907. Here's an interesting little tidbit, the word rounder was a synonym for pimp. Both dance-songs were written by black pianist, composer and dancer Perry Bradford, and were based on a dance done in Jacksonville, Florida. It became a national craze.

Mr. Perret (12 February 1874 – 25 February 1954) was a French architect and entrepreneur who I ran across when searching for Art Nouveau building as inspiration for my fictional Waverly Mansion. He worked with his two younger brothers, Claude and Gustave Perret and was a pioneer in the use of reinforced concrete, building the first residential structures using that method.
His more famous works include the Théatre des Champs-Élysées, the first Art Deco building in Paris, the Church of Notre-Dame du Raincy (1922–23); the Mobilier Nationale in Paris (1937); and the French Economic, Social and Environmental Council building in Paris (1937–39).
Although I could not find evidence of Perret working in America, I imagined my wealthy Mr. Waverly hiring him to build his one-of-a-kind show home.


I ran across his artwork at a young age and was memorized by the ethereal beauties with the swirling flowers and amorphic shapes. When I created my fictional Waverly mansion, I knew it needed to be filled with his artwork and wanted to introduce his work to my readers. Known as Alphonse Mucha, he was born in the Czech Republic known then as Moravia, (July 24, 1860 – July 14, 1939).
He began his career painting sets, but moved to Paris in 1887, studying at Académie Julian and Académie Colarossi while also producing magazine and advertising illustrations. He volunteered to produce a lithograph poster a play starring Sarah Bernhardt, the most famous actress in Paris, at the Théatre de la Renaissance. It was an overwhelming success, which garnered him six-year contract with Ms. Bernhardt.
His style of painting coincided with the art nouveau style gaining popularity in Paris at that time. In his life, he produced many paintings, illustrations, advertisements, postcards, and designs.
In one scene, I needed my police to use two-way radio to call for back up to stop the murder. My critique group flagged my scene, disputing when two-way radios use in police vehicles in the 1920s. After much research, I deemed it believable enough to keep in the story, though fiction veers from fact here as the first radios were large and cumbersome and not the dashboard radios we think of today. Below are some fun facts about two-way radio.
Two-way communication was used as early as 1907 in military and commercial means
The first real two-way radio didn't make its appearance until 1923.
Despite some controversy surrounding who really created the first two-way radio, Frederick William Downie, Senior Constable of the Victorian Police in Australia developed the first real two-way radio.
Prior to the invention of two-way radio, officers needed to stop every half hour to call in their locations and check for updates.
In 1933 – Bayonne NJ Police department operated two-way radio system between a fixed location and police cars for emergency response.
During WWII, hand-held radio transceivers were used by air and ground troops

Joseph Moncure
 In my college years of writing poetry, competing in poetry slams, and performing in spoken word events, I was introduced to Moncure's Wild Party. The novella so epitomized the wildness and debauchery of the 1920s Flapper era, I had to make mention of it in my book.
Wild Party Booze, smokes, guns, molls, and sex are all guests at The Wild Party. Moncure originally published the book in 1928, finishing the manuscript in 1926 after resigning as editor for The New Yorker (that little Algonquin Round Table magazine). But the manuscript was so hot and steamy no publisher would touch it for fear of being burned.
After it zoomed to the top of the Times Bestseller list, he packed his bags and headed west. He wrote screenplays and collaborated on Hell's Angles, contributing dialogue to the 1930s darling that made Jean Harlow a star. March also wrote documentaries and was a featured writer for the New York Times until his death in 1977.
It is Moncure and his descriptions in his writing that influence the fictional character of Eduard in The Flapper Affair.

Paris Expo 1925
I make mention of L'Exposition Internationale des Arts Décoratifs et Industriels Modernes in the novel without going very in-depth in the narrative. The International Exhibition of Modern Decorative and Industrial Arts was a World's fair held in Paris, France, from April to October 1925.  The French government designed the fair to highlight the new style moderne of architecture, interior decoration, furniture, glass, jewelry and other decorative arts.
Twenty different countries and over fifteen thousand exhibitors participated in the fair, with sixteen million people visiting during its seven-month run. The Style Moderne presented at the Exposition later branded Art Deco, after the name of the Exposition.
Although the verbiage Art Deco was not yet coined, the style, design, and art displayed at the exhibition would inspire many iconic buildings around the globe from skyscrapers in New York City like the Empire State Building, the ocean liners like The Queen Mary, to movie theaters around the world. Not to mention the influence of glass, metalwork, textiles fashion, jewelry, furniture, and fine art.
Although the fair featured heavily on the Art Deco style, there was plenty of examples of the Art Nouveau style as well. I have tried to blend them into the description of the fictional Waverly mansion.

Antony and Cleopatra by William Shakespeare
 In brainstorming the novel with my critique partner, we felt Eduard and Mia needed unifying words that would resonate through the decades. What better source that Shakespeare whose words continue to resonate through the centuries.
At twenty-one, I sold everything I owned and backpacked Europe with the complete works of Shakespeare, hoping to read the entire anthology before the trips end. I did not, but the passionate love between Cleopatra and Antony resonated within me.
Although in Act I, scene III, Cleopatra is being manipulative and selfish, the truth of her love rings true in her words. Mia is the first to recognize her depth of love for Eduard and connects the feelings with Cleopatra's love for Antony. The passage is much longer, but too laced with jealousy and to use in its entirety, though I think the lines do an admirable job of suggesting love, longing, fear of losing their time together.
   Eternity was in our lips and eyes,
     Bliss in our brows' bent; none our parts so poor,
     But was a race of heaven.
::
Did you enjoy those fun facts? Any favorites. Have you read the novel and wondered if a part was based on fact or complete fiction? How much fact do you like woven into your fiction?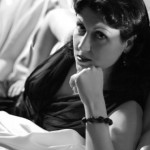 Tam Francis is a writer, blogger, swing dance teacher, avid vintage collector, and seamstress. She  shares her love of this genre through her novels, blog, and short stories. She enjoys hearing from you, sharing ideas, forging friendships, and exchanging guest blogs. For all the Girl in the Jitterbug Dress news, give-aways, events, and excitement, make sure to join her list and like her FB page! Join my list ~ Facebook page