Music, Whiskey & Memories in Lisdoonvarna
by Tam Francis
Bittersweet Music
Banjo, mandolin, flute, guitar, and two fiddles filled the pub/restaurant with traditional music. I leaned toward the love of my life, Dave, my still handsome husband, as we shed our thick coats and took a seat in a foreign land. He quickly made a trip to the bar returning with amber liquid in small glasses. We sipped Irish whiskey in Ireland. Ireland. So very far from my Texas home in America, a dream realized but in the bitterest, sweetest of ways. The spirits warmed my belly and brightened the glow of adventure.
No New Water Heater
My mom, a wonderful generous, fun lady succumbed to her struggle with brain cancer. She had a small life insurance policy which was split between me and my sister.  I tried to explain to my kids what an amazing opportunity this was for our family. Working poor, middle class people like us didn't take European family vacations. We fixed things, took care of bills, were responsible, but not this time. The sagging front porch would have to wait. No new water heater. No new fence.  No re-roofing.
My mom was the kind of woman who believed in experience over tangible goods and everything was always about family. She gave to everyone, helped, lent, cooked big dinners where everyone was always invited, surprised people just to see the joy on their face. This is what she would have wanted us to do with the money. We could fix those other things one by one. They would get taken care of. This was a once in a lifetime opportunity, the children too close to adulthood. When we came back my mom was the first person I wanted to tell about our magical time in Ireland. To hear the reflected joy in her voice. To thank her. To listen to my children as they expressed their wonderment at having visited a place so different and so far from their own familiar. But she was gone.
Ceolan Music
That first night in Ireland, with the kids ensconced in the Spa Hotel, (the oldest in Lisdoonvarna, County Clare), my husband and I were freed and became younger version of ourselves. The music and a sign: Ceolan Music Live, beckoned us off the windswept street.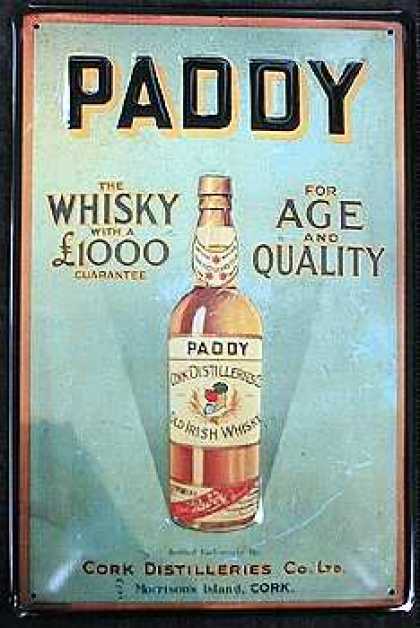 It wasn't until I came home and looked up Ceolan that I found it was a Gaelic word meaning melody or pleasant tune. It was more than pleasant. We'd sidled past a long bar. Irish keepsakes on sale between the homey and eclectic knick-knacks perched from shelf to ceiling. The rosy-cheeked man behind the bar gave a nod and a quick Hallo.  He rested one hand on the tap, deftly filling a pint glass without looking. We found an empty table between wheaty patrons in shades of pale. Locals and tourists, past and present, collided. My man and me stuck in the middle sipping our glasses, Paddy Whiskey for me, and Powers Whiskey for him.
Balboa or Irish Jig?
My whiskey sip was followed by the ever available Guinness and complimented the sharp bite of my Paddy. The thick, brown liquid slid down my throat in a familiar coat. I ached to dance an Irish Jig or try our native swing dance, Balboa, to the music, but couldn't do it alone. My man was content to let the band deliver their soothing balm, letting it wash over him after a long day of sight-seeing and a harrowing day of driving on the wrong side of the road, the very narrow stone-walled, wrong side of the road.
Each musician enchanted us and played their instruments beautifully, but none more than the dark-haired fiddle lass. She oozed blooming charm and a promise of love, reminding me of  my college self, if I were Irish and had played the fiddle. The fiddle lass pulled her bow across the strings, sweet notes curled into my very being. I envied her talent and youth.
Dusting off the Cobwebs
A white-haired lady swung her foot to the beat as she stood at the bar, waiting on her next drink. Her lacy blouse covered her in cobwebs and I could see she wanted to shake off those webs, shake off the years, and move her feet across the dance floor. Her confidence and comfort of age radiated through the small gesture and I knew we had a kinship.
The music moved faster, louder,brighter. Between the youth on the stage and the age at the bar I felt my soul rise and my mom's spirit descend, meeting me halfway to dance a jig of love in the Irish nethersphere.
I hoped she could see the joy on my face.
::
Have you ever been inspired to write by visiting a foreign city? Do you ever feel like loved ones are still with you? What's your cosmic dance?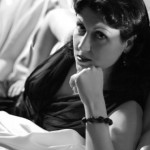 Tam Francis is writer, blogger, swing dance teacher, avid vintage collector, and seamstress. She  shares her love of this genre through her novels, blog, and short stories. She enjoys hearing from you, sharing ideas, forging friendships, and exchanging guest blogs. For all the Girl in the Jitterbug Dress news, give-aways, events, and excitement, make sure to join her list and like her FB page! Join my list ~ Facebook page