Interview with Ghost Story Author
My name is Lizzy and I'm a character in Dressing the Part from Ghostoria: Vintage Romantic Tales of Fright. Tam has asked me to interview her to get everyone excited about her collection of ghost stories. I'm surprised she didn't pick a ghost to interview her. Hmmm, that's a great question to start with. So, Tam, why did you pick my character to interview you?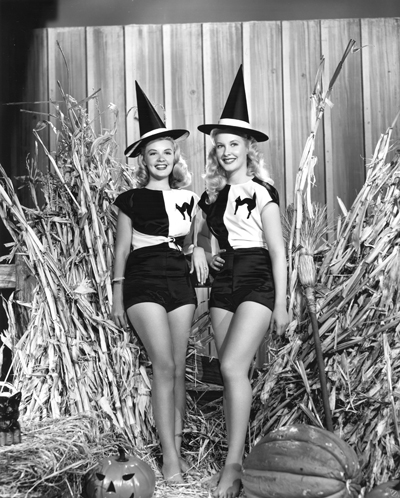 Tam Francis: Well, Dressing the Part is one of my favorite stories because it has everything I love, vintage clothing, swing dancing, a little romance and a ghost, and you're such a sweetie and the epitome of a newbie swing dancer. Plus, I'm offering the ghost story Dressing the Part as a sample excerpt on Goodreads as well as having sent it out in my media kit.
Lizzy: Tam, What made you want to write a ghost story to begin with let alone a collection? It's an old fashioned sub-genre of horror that doesn't attract a lot of aspiring writers, especially since you're not writing about vampires, werewolves, or zombies.
Tam: I always liked to read a good ghost story, some of my favorites written by Neil Gaiman, H.P. Lovecraft, Stephen King, and Edgar Allan Poe. I grew up telling ghost stories around the campfire and watching Night Gallery, Outer Limits, and Twilight Zone. Eerie unexplained phenomena really get me going, and when I moved to Texas, I was inspired by a ghost story contest that raised funds for the historic Eugene Clark Library. I entered three years in a row, garnering honors the last two, and thought I should just keep going until I had enough stories for a collection.
I love the challenge of telling an entire story and creating compelling three-dimensional characters in the confines of the short story format. Plus, some ideas that don't work for novels, are perfect for short stories, not to mention the shorter time commitment and lesser risks in the short story format.
Also, I'd been trying to create a niche genre of vintage swing dance romance, to go with the Girl in the Jitterbug Dress series, and each ghost story danced in my head until I put them on paper.
Lizzy: Pun intended?
Tam: Hell ya.
Lizzy: Okay, Explain this niche genre concept.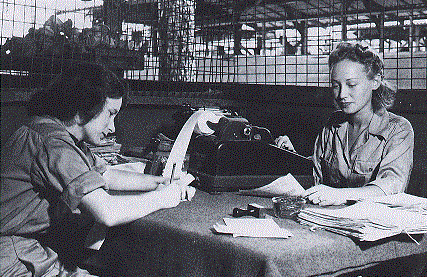 Tam: With the rise of self-publishing, discoverability by self-published and traditionally published authors is getting more difficult. There is a new book published on Amazon every five minutes. Since I have a relationship to the sub-cultures of vintage fashion and swing dance, I realized it would be a great target market to pursue. Once I captured that market and positive word-of-mouth began circulating, I knew my writing would appeal to anyone who likes historical fiction, romance, Americana, (and in the case of Ghostoria, ghost stories). It's my launchpad to a wider audience.
Lizzy: So besides querying The Girl in the Jitterbug Dress and celebrating Ghostoria, what else are you working on?
Tam: I'm currently gearing up for NaNoWriMo 2014 by brain-storming ideas for a full length vintage romantic ghost story. In the meantime, I'm finishing edits on The Girl in the Jitterbug Dress Hops the Atlantic which won 2013's NaNoWriMo.
Lizzy: As you know, I'm an avid Lindy hopper and haven't given up on vintage despite my recent experience. Oops, I hope that wasn't too much of a spoiler for Dressing the Part. Tell me more about the sequel to The Girl in the Jitterbug Dress.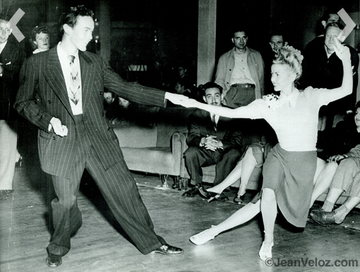 Tam: In book two of the Jitterbug Dress series, the parallel story line continues as we return to Violet's world of big band jazz, dance halls, and this time, seedy nightclubs. Violet reveals more of her past as a budding songbird in 1940's Los Angeles and early Vegas.
June's life takes an unexpected turn when she must choose between the security of her family and friends, vintage shops, and swing clubs, or run off with an international swing boy and hop the Atlantic. Is the sparkling Lindy Hop star who twirled her around Catalina's historic ballroom worth the risk?
Lizzy: With the dancing, the vintage clothing, and action-packed plot, it sounds like something I'd love. Any plans on when The Girl in the Jitterbug Dress will be available to readers?
Tam: I'm currently querying the first novel, but using Ghostoria as a gauge to see if I like the self-publishing experience.
Lizzy: Well, do you?
Tam: The jury is still out. Its much more technical than I imagined and the learning curve has been steep. Just getting the Createspace template to flow the way I wanted was difficult not to mention cover design, ebook conversion and self-promotion presented its own challenges. I'm exhausted.
Lizzy: Getting back to Ghostoria, have you ever had a "paranormal" experience? If so, did any of those experiences show up in your stories?
Tam: Ah, yes, actually. When my husband first joined the Navy and we were stationed in San Diego, CA, we rented an old apartment built in 1926. My husband worked the night shift which left me home alone at night in a strange city. One night as I fell asleep, I felt him sit on the bed and lay down next to me. I reached out to touch him, but he wasn't there. Of course, it would have been much too early for him to be home. I brushed it off as the weirdness that happens when you're half asleep and half in dreamland.
I laid down to go to sleep again. As soon as my head hit the pillow, I felt the same sensation of someone sitting, then stretching out on the bed, then the pillow beside my head shifted with what felt like the weight of another person.
I jumped up and turned on all the lights in the apartment. I called my husband at work and told him the story. I sat up in the living room all night reading until he came home.
There were other similar strange incidents, but the part of the unexplained sensation of someone who wasn't there in my bed next to me is in the eleventh story, Zelda, in Ghostoria.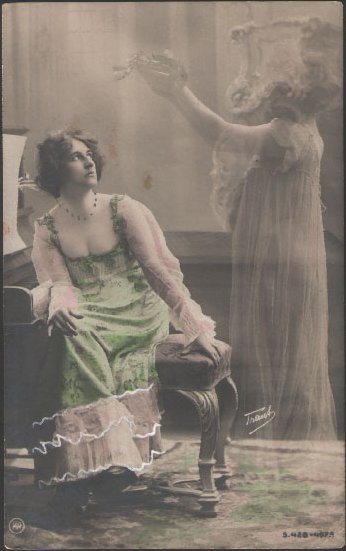 Lizzy: Where did you get the ideas for other stories in the collection?
Tam: Many of the Ghostoria stories came from off-hand remarks. For example Haint Blue,  came from a friend asking if we were going to paint our porch ceiling blue, a popular tradition in the south. Being a Yankee, I had no idea, and once I started researching the idea, I learned about haints and the story grew from there.
Another story came from a substitute gig (I sub for Jr. High and High School, mostly in the Language Arts class). The students were doing creation myths, so as I sat at lunch, I crafted my own creation myth for my new-to-me Texas life. The story evolved from there, and the creation myth and story mirrored each other in a cool mystical way. My twelve-year-old son, helped with that one by pointing out I had missed the armadillo.
Lizzy: How do you get into the minds of so many different characters?
Tam: Most characters are amalgamation of people I know. I try to give them their own set of goals and morals so their actions and reactions are different than mine and hopefully not predictable and different with each story.
Lizzy: Have you written any more ghost stories since Ghostoria came out?
Tam: No, but a friend of mine liked Ghostoria so much she suggested I do a sequel. I do have in mind a collection of swing dance essays culled from blog posts and other swing dance experiences. I'm still debating on whether to do them as non-fiction, or fiddle them into fictional short stories.
Lizzy: Do you believe in ghosts?
Tam: Let's just say I don't NOT believe in ghosts. I've had some experiences I cannot explain, as to whether they are ghosts, manifestations of untapped parts of our mind, inter-dimensional leaks in the cosmos, or residual energy, I just don't know, but they sure are fun to write about.
::
What do you think? Do you believe in ghosts? Do you like to read a good ghost story? What makes a great ghost story?  Get your Ghostoria TODAY! Available in Paperback, ebook and Nook.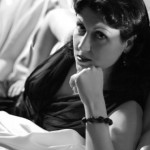 Tam Francis is writer, blogger, swing dance teacher, avid vintage collector, and seamstress. She  shares her love of this genre through her novels, blog, and short stories. She enjoys hearing from you, sharing ideas, forging friendships, and exchanging guest blogs. For all the Girl in the Jitterbug Dress news, give-aways, events, and excitement, make sure to join her list and like her FB page! Join my list ~ Facebook page